You know what I love about being an interior designer? Besides my clients and creating beautiful spaces. I love that our industry has these amazing groups and industry tradeshows. This is where I meet awesome people and get introduced to some really cool, innovative products.
A few weeks ago I was one of 10 designers selected to cover a cool new sleek wine dispenser by PLUM wine. Perhaps the most sophisticated appliance I've ever met!
What's all the buzz about?
The Plum Wine dispenser holds two bottles of wine with two silent cooling chambers that automatically set to the perfect serving temperature for each varietal. Note: You can customize the temperature to suit your individual taste
The key features that really elevated this sleek appliance to a first class wine drinking experience is first and foremost the preservation system. You can insert the bottle(s) in their chamber with the cork or cap still on. Plum's motorized needle pierces the foil and closure, preserving your wine with argon gas for up to 90 days at the exact temperature the winemaker intended.
I love the fact that their are 2 individual cooling chambers so you can have a red and a white each at their perfect temperature. We are team red and white over at my house, so this is a WINe, WINe for us. ha!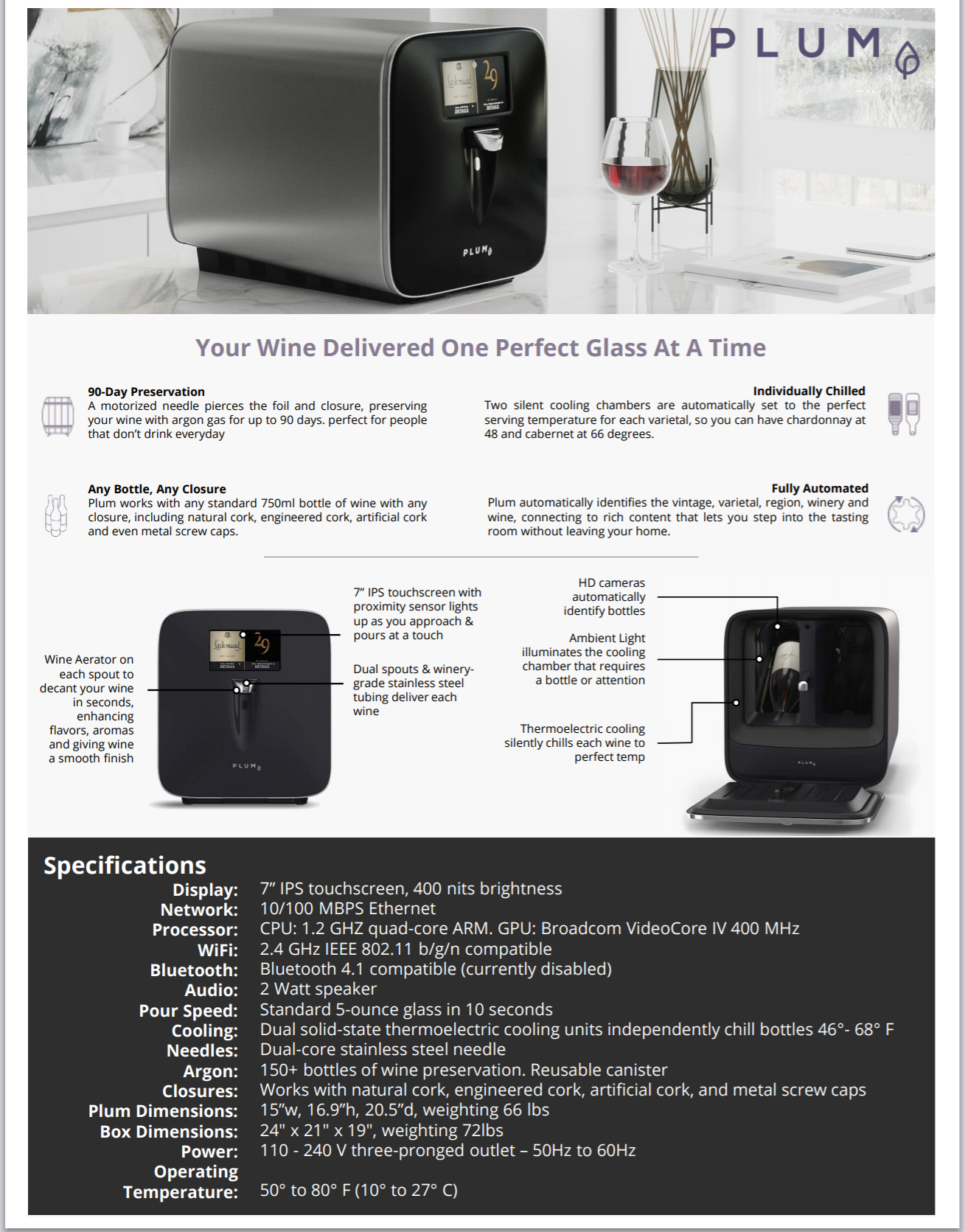 Not only is this appliance pretty but it's super smart too, and it will teach us a thing or two about the wine we are drinking. Plum automatically identifies the vintage, varietal, region and winery, displaying the label on the touchscreen to create a virtual tasting room.
As an interior designer installation options are important. Plum offers both a countertop or sleek integrated/ built in look. So it can fit into any design plan. I'm dreaming of this baby built in next to my coffee machine one day…..
About that party
As I mentioned above, I was 1 of 10 selected by Design Hounds to cover Plum wine during KBIS. In addition to learning all things wine we also got invited to the launch party of the the new program called PLUM Wine Heroes. Basically, the BEST zoom meeting/party ever! Before the party started each of the design hounds were sent a bottle of PerUs Wine a 2016 Asseline and this beautiful hand blown wine glass from ZALTO. What did I tell you about this company-FIRST CLASS!
If you have never had this wine, do yourself a favor and get a bottle. It was the best wine I have ever had!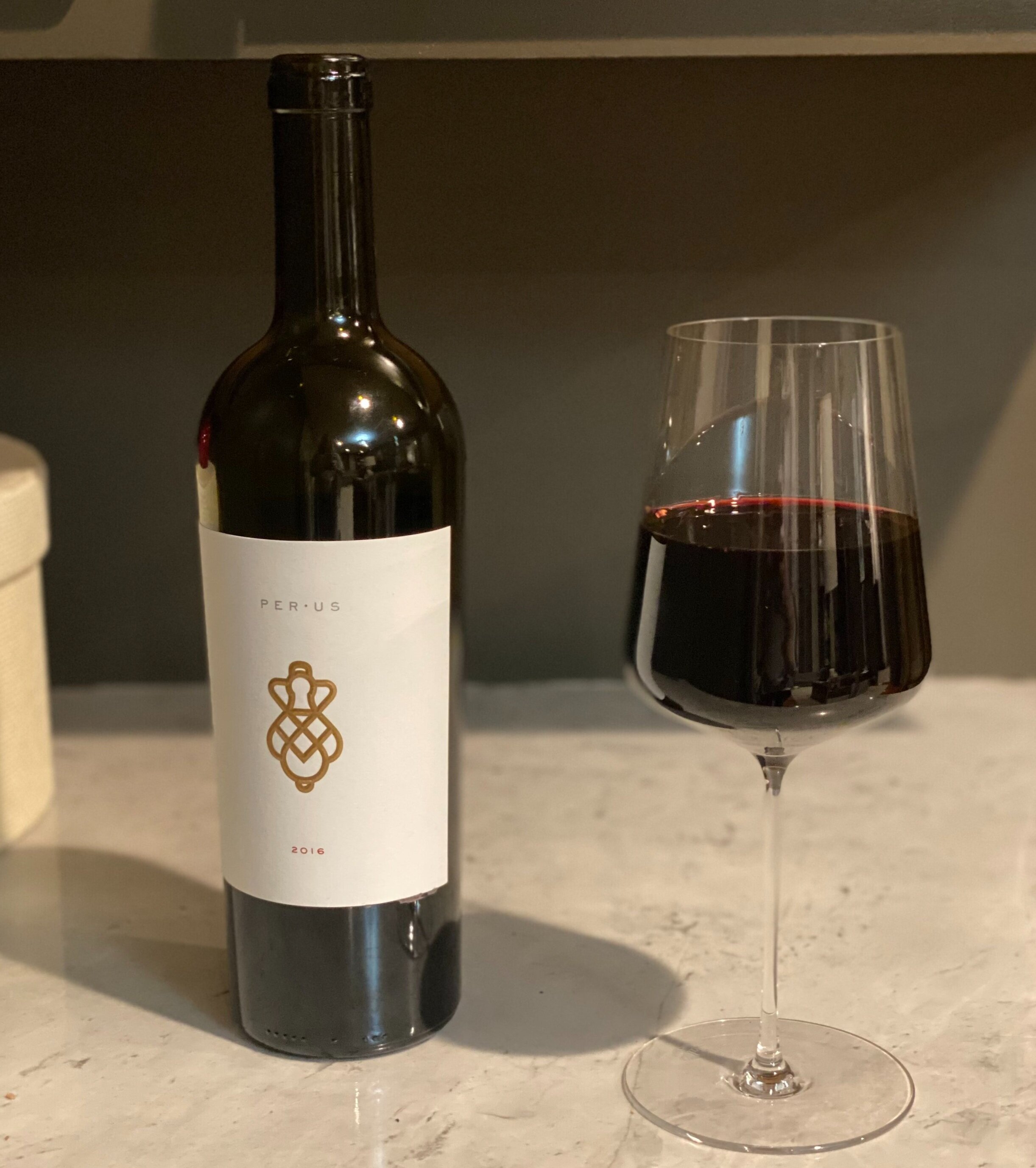 But back to the party and the launch of the Plum Wine Heroes design council. Meet the amazing team below.

If you're into high tech and wine (yes, yes I am!) Look no further. This sleek appliance is a first class experience right in your very own home.
Cheers,