It's currently the eleventh hour and I've decided to commit to entering the One Room Challenge.
The challenge actually started on September 28th so technically we are entering week two of the challenge. Oops! Better late than never.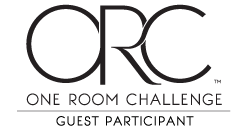 If you don't know anything about the One Room Challenge it's a bi-annual design challenge for interior designers, DIYers, and design enthusiasts to start and finish any room of their liking in eight weeks. This is a fun, supportive, and inspiring event created by the lovely Linda Weinstein.
This year marks the 10th anniversary of the ORC. Huge applause to her and her team for all the incredible opportunities she has given us over the years.
Another exciting announcement is…

Apartment Therapy is the official media partner of the ORC!
This challenge will be my eighth ORC.
I may be a seasoned ORC participant but this time around will be a little different. Last year, our family decided to relocate from NC to Colorado.
We decided to buy a new construction home after living in and renovating old homes for the last two decades. We had to rent a house while ours was being built and I am happy to report we finally moved in about a month ago!
Since we have moved twice in a year and I'm still unpacking I have decided to start with a smaller project and not overwhelm myself. I may or may not still have PTSD from my last ORC. Check that beast of a project out here.
The room I will be working on is…
PROJECT: Powder Room
Even though we had this house built, it was with a national builder, not a custom builder. So, we have some pretty builder-basic and bland rooms to tackle. Should I just pre-register for the next ten ORCs? I have a lot to do here.
This photo on the left was taken the day we moved in: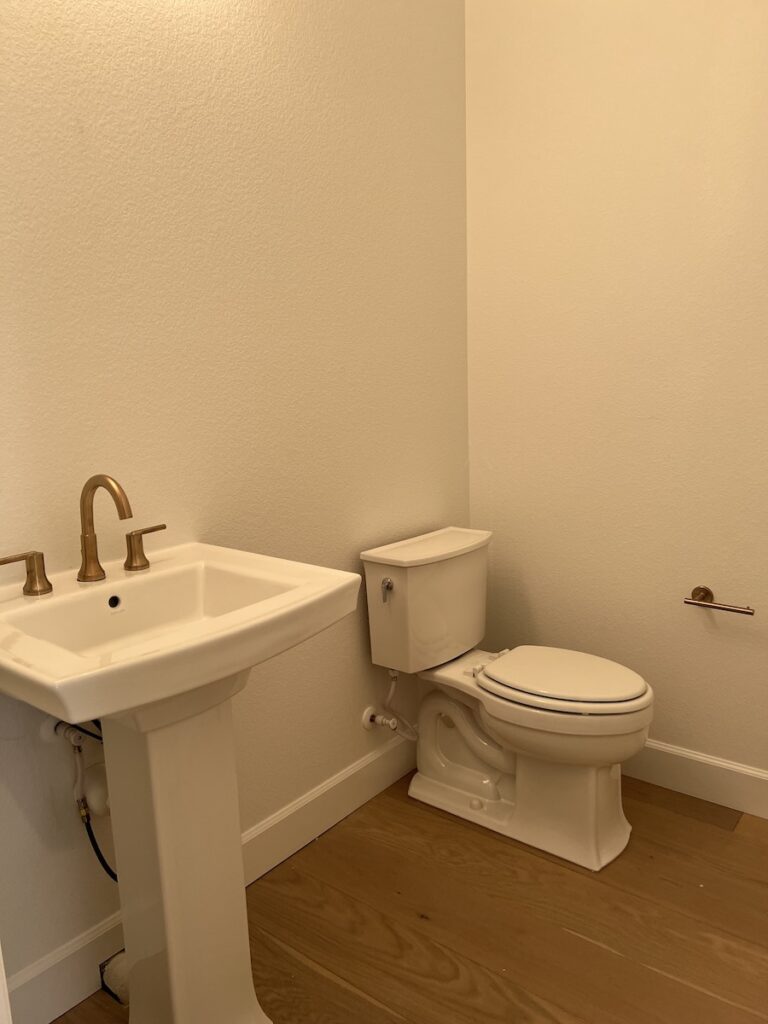 Pretty boring, right? There is absolutely no personality in this space at the moment. It's as basic as they come. The toilet and sink (I think) will remain. I may look at some different sink options but I don't mind this Kohler one.
The temporary mirror I hung and the vanity light are going bye-bye!
I absolutely love working on powder rooms.
These small spaces are meant to make a design statement. 🙂 I can promise you this: There will be pattern and color involved!
Stay tuned for my week two post. I'll be sharing my design ideas and working plans. In the meantime, you can check out my IG stories for some behind-the-scenes sneak peeks.
Cheers,
Jana