MY FAVORITE FINDS FROM MY #DesignHoundsKBIS SPONSORED TRIP
I've been going at a crazy pace since I got home from the National Kitchen and Bath Association's annual tradeshow in Las Vegas as a sponsored member of Modenus Media's #DesignHoundsKBIS trip.
Between taking care of my 3 children, the launch of my husband's new app for taking notes from podcasts (see more about that on his new website, here ) and the remodeling jobs I'm working on now for several clients, this is the first chance I've had to breathe and write.
And you know, if you're a Mom of small kids, too, how the laundry piles up….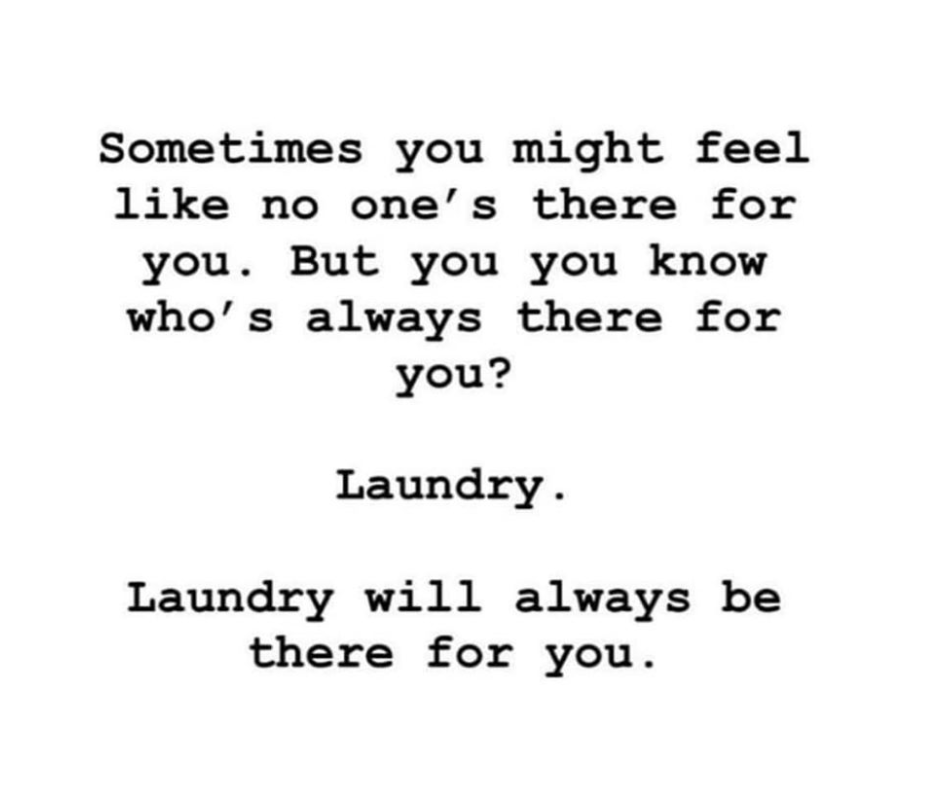 But, now that I'm feeling caught up a little bit, I want to share with you, in images, my favorite finds from my #DesignHoundsKBIS sponsors:
Thermador
Wellborn Cabinetry
Mr. Steam
Lamps Plus
Caesarstone
and North Carolina based, Thompson Traders
Besides learning so much more about each of my sponsors and seeing their new products, going on these sponsored trips allows me to spend one on one time with my design besties, and meet new designers, too. I learn so much from all of them and we always have such a great time together!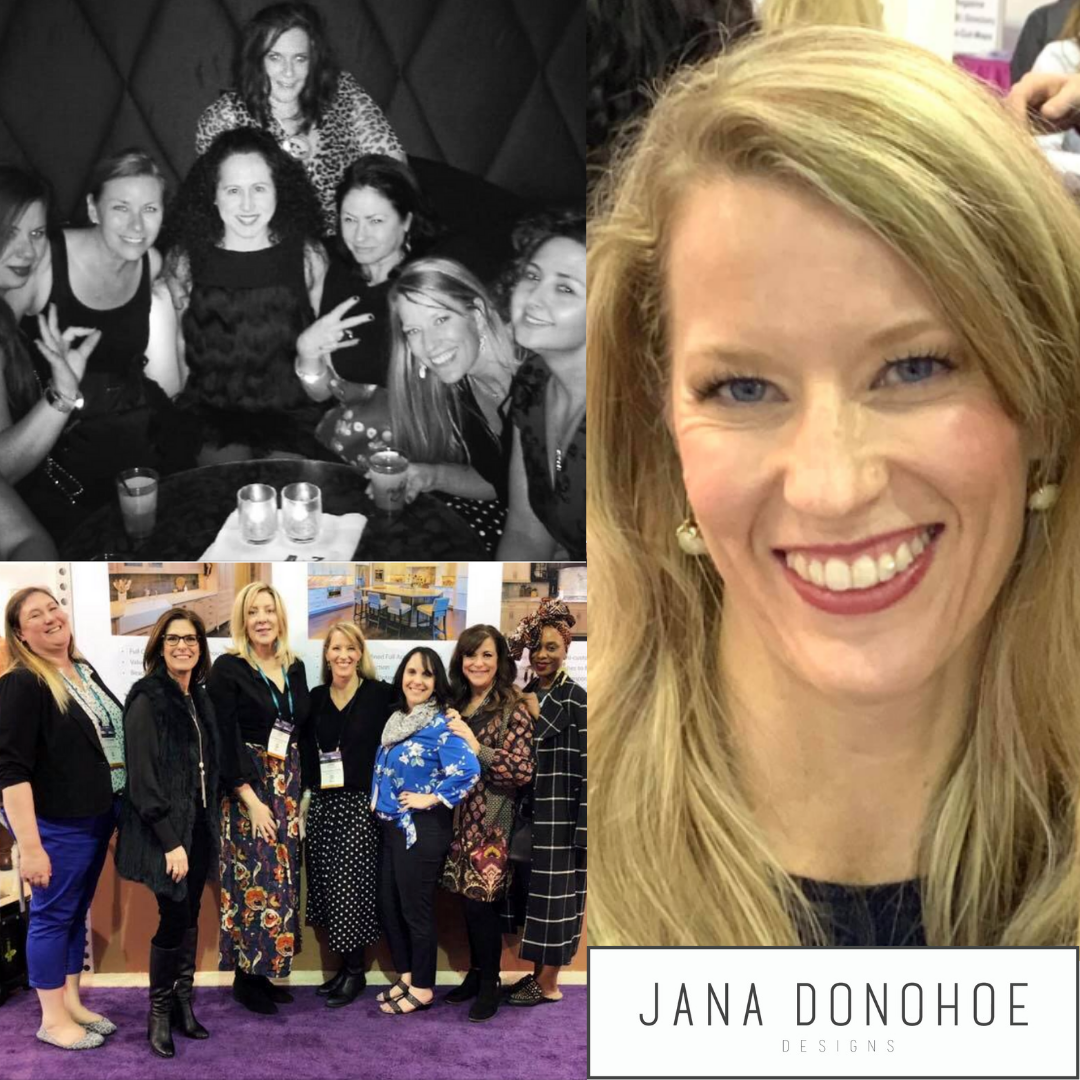 MY FAVORITE PRODUCTS FROM MY #DesignHoundsKBIS SPONSORS
THERMADOR'S UNDER COUNTER WINE COOLER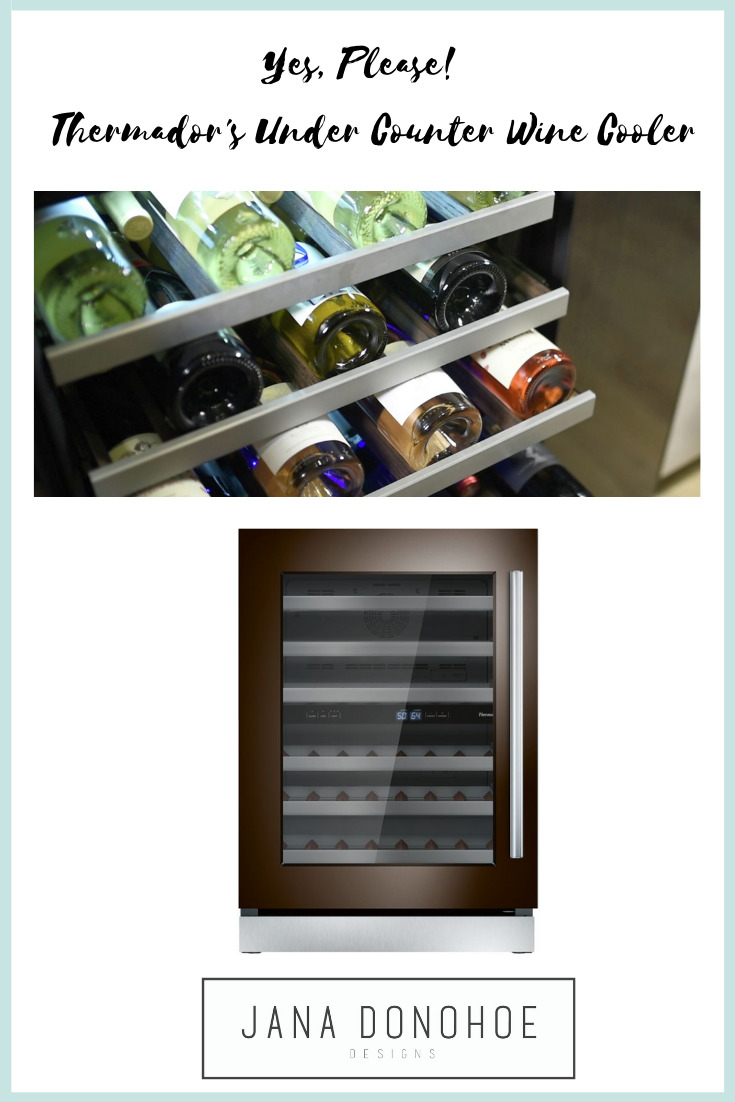 I also want to give a shout out to Thermador for their excellent website. You have to love a brand who creates a chart like this one for wine lovers like me!!!! Go look around for yourselves, here, it's a great website, full of information that will educate, entertain and inspire you!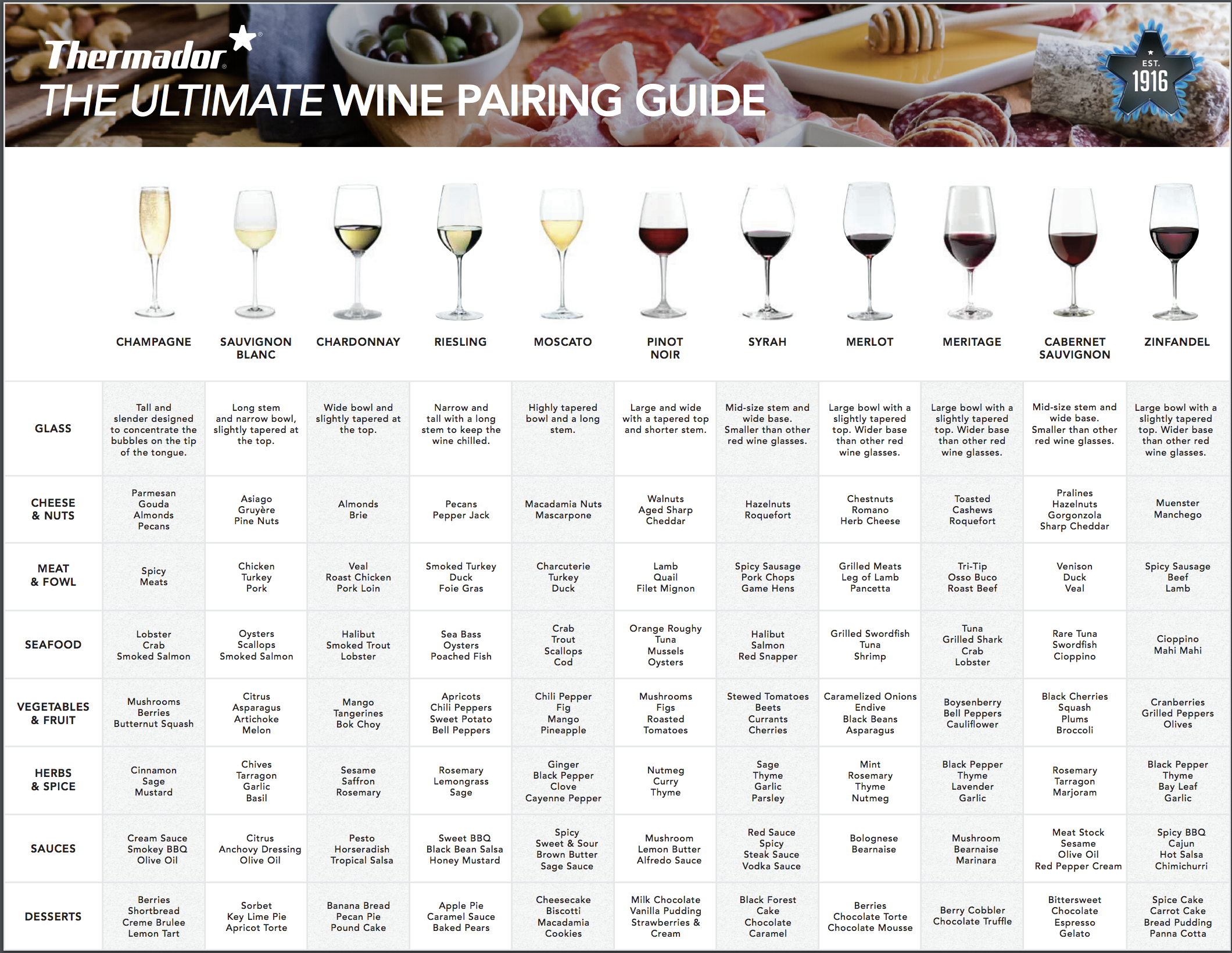 THOMPSON TRADERS
Thompson Traders is a North Carolina based company, started in 2003 by Alejandra Ochoa de Thompson that is world famous for their beautiful, hand hammered copper sinks, vanities and bathroom accessories made by the artisans in their factory in Santa Clara del Cobre, Mexico.
I actually have one of their copper sinks in my powder room but my powder room hasn't gone through its One Room Challenge makeover… yet.
Their PALMER freestanding sink is one of my favorite designs of theirs, though, and if you love this, too, you can buy it for your own bathrooms on the link underneath this image. Please note you have to buy the coordinating drain for the sink, separately.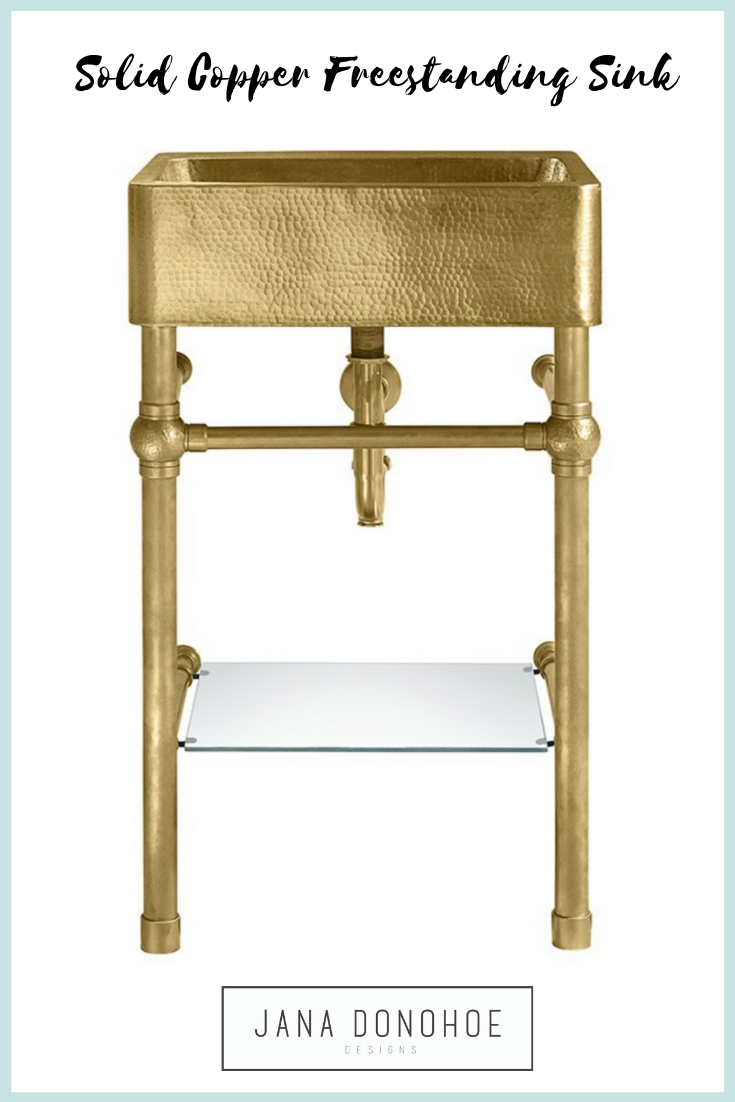 To purchase Thompson Trader's PALMER freestanding copper sink, please click here.
PLEASE NOTE: If you do buy it, or anything else with a link on this post, I will receive a small commission. It won't cost you anymore to buy it from me here than to buy it anywhere else and I sincerely appreciate your purchases that help me cover the cost of producing my blog.
Here's how the PALMER copper sink looks, installed. I love how the white mouldings give this powder bath a crisp, tailored look.
By the way, did you see this post I wrote on #MOULDINGMISTAKES? It was your favorite post of all I wrote last year.
What I really fell in love with from Thompson Traders, though, was their new black copper finish. It was so dramatic, yet still had the texture that makes their artisan produced pieces so beautiful.
Thompson Traders also makes bathroom accessories in their new black copper finish, and here are 3 you can buy from my post, if you love this finish like I do and think these might work for your own homes.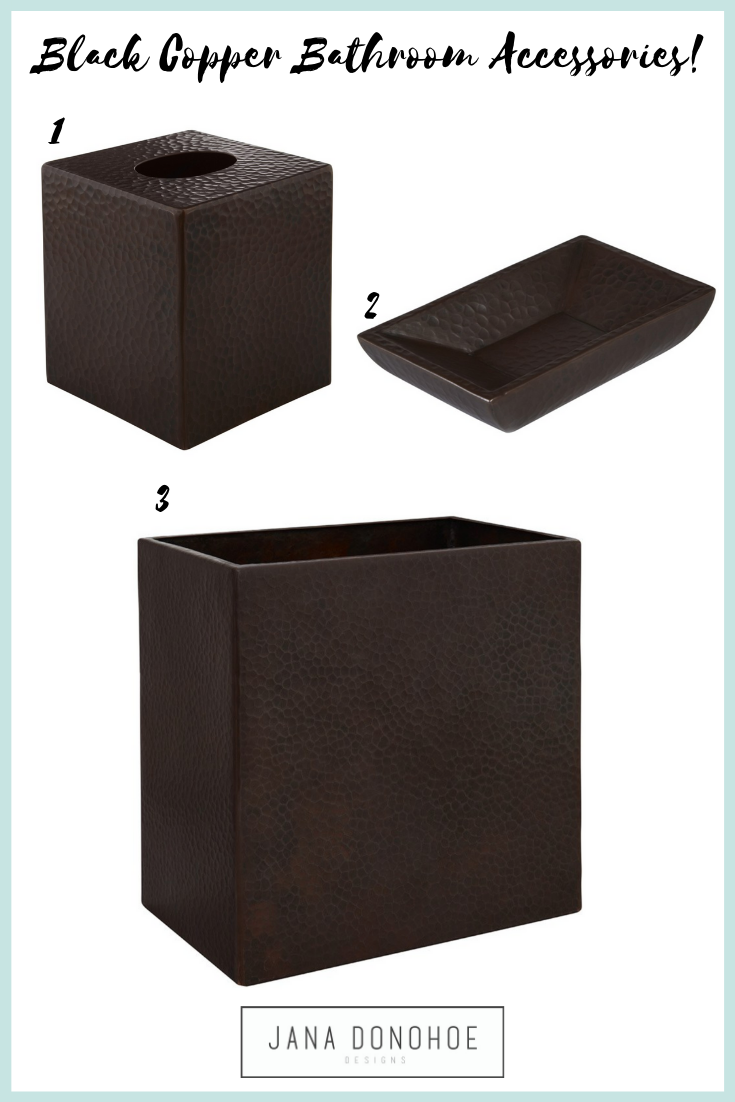 To purchase the black copper wastebasket, please click here.
To purchase the black copper soap dish, please click here.
To purchase the black copper tissue holder, please click here.
MR. STEAM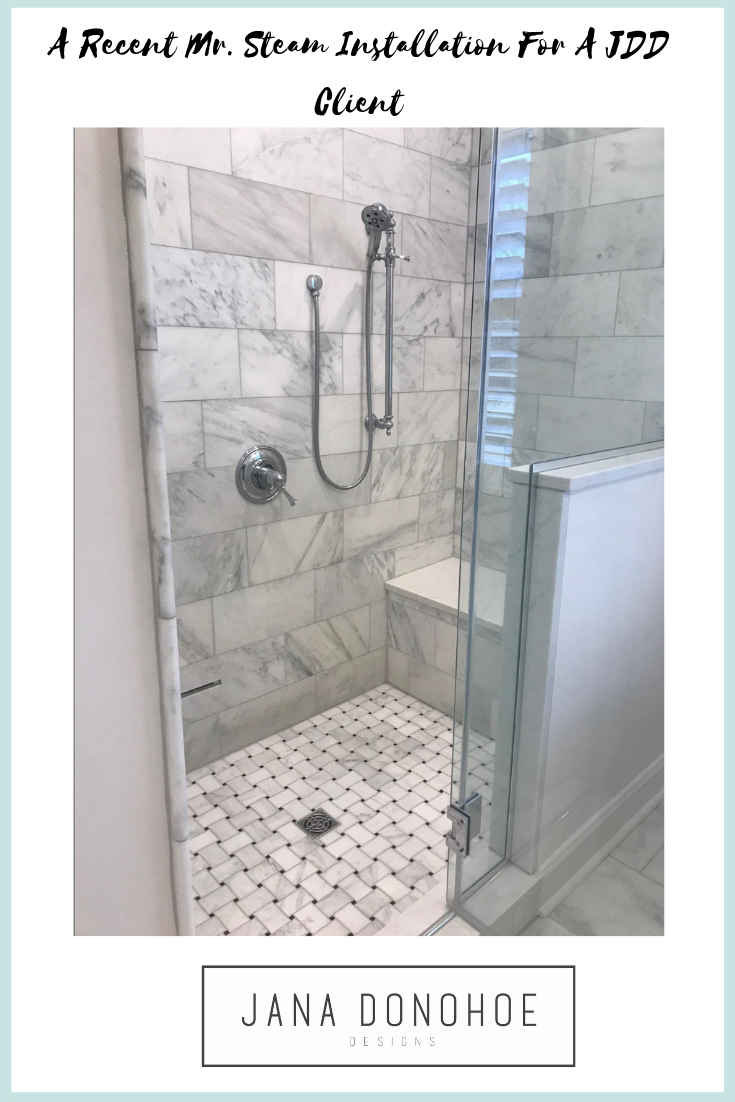 Mr. Steam is the world leader in steam shower installations. Because of their sponsorship of last year's trip, I've learned so much about them, and recently felt confident enough in my knowledge about their benefits to install one in a client's home, shown above — and another one is in the works where the Mr. has back problems. The steam therapy is going to be amazing for him.
Thank you, Mr. Steam, (and Martha!AKA Mrs. Steam) for helping me learn so much about your products through your sponsorship of these trips.
Installing a steam shower system is a job for a professional, and I appreciate the wonderful job my installer did. Mr. Steam made this even easier by the excellent installation instructions provided. I wish all manufacturers made installation instructions for my subs so easy!
If you're a fellow designer reading this, click here to see how thorough these installation instructions are. You won't have to worry about mistakes as long as your installer is a pro!
And for those of you who want a little bit of Mr. Steam luxury in your bathrooms, but aren't ready for a full Mr. Steam install, their towel warmer, available for purchase on this link, is best in class.
My kids would love a warm towel to dry off with on chilly mornings and one of these is on my own wish list!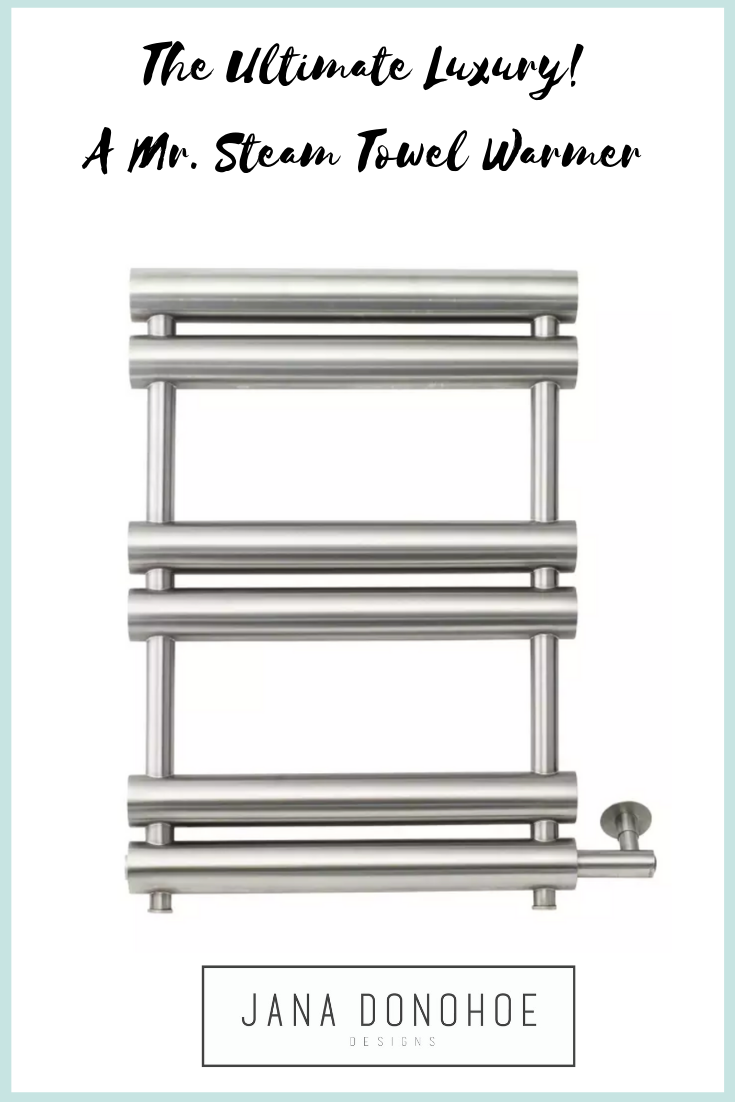 WELLBORN CABINETS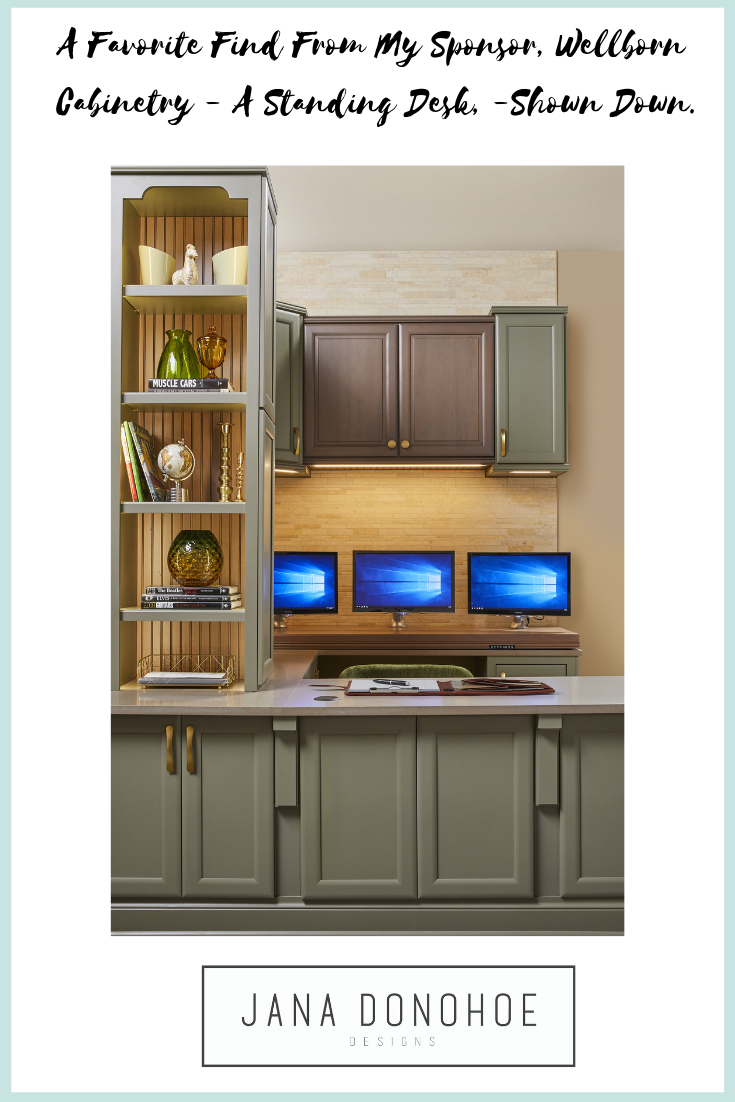 Wellborn Cabinetry wowed all of us with their colorfully styled displays, and everyone loved their dog spa in a laundry room, shown here on the blog of my fellow #DesignHoundsKBIS designer, Veronica Solomon, but what caught my attention was their standing desk.
Here it is shown up, and it's so easy to do with the touch of a button. My clients have been asking for standing desks more and more, and I plan to specify this in my future projects.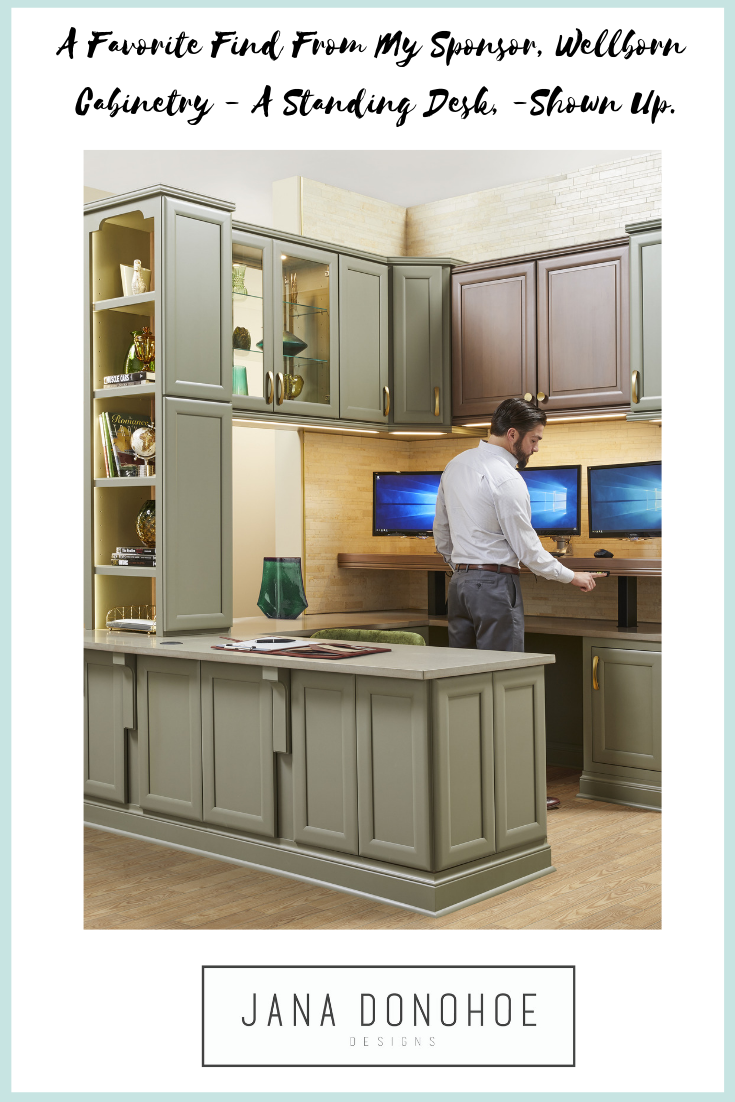 And as I wrote about here in my Meet My Sponsors post before I left, Wellborn Cabinetry, and all of my sponsors, have genuine commitments to environmental responsibility, but I really appreciate how Wellborn Cabinetry spelled it out so clearly on their website with a navigation link to their GREEN CHOICE statement, here.
CAESARSTONE
Caesarstone's commitment to environmental responsibility lives front and center on their website and it's impressive! Read about it here.
At #KBIS2019, I learned that, because their countertop surfaces are quartz, there's no need for chemical or wax sealers that can touch the food on my client's counters. That made me feel very comfortable specifying their products in the future.
They were also one of the sponsors of the New American Home and the party they threw for us was unbelievable!!
A lot of my fellow #DesignHoundsKBIS tour participants have already written about the party, (see Laurel Bern's post about it all, here) so I thought I'd share with you the video Caesarstone created about their involvement with this stunning residence!
Don't miss the opening images in the video – you will love seeing this!
Here's a close up example of what one particular type of Caesarstone looks like, installed.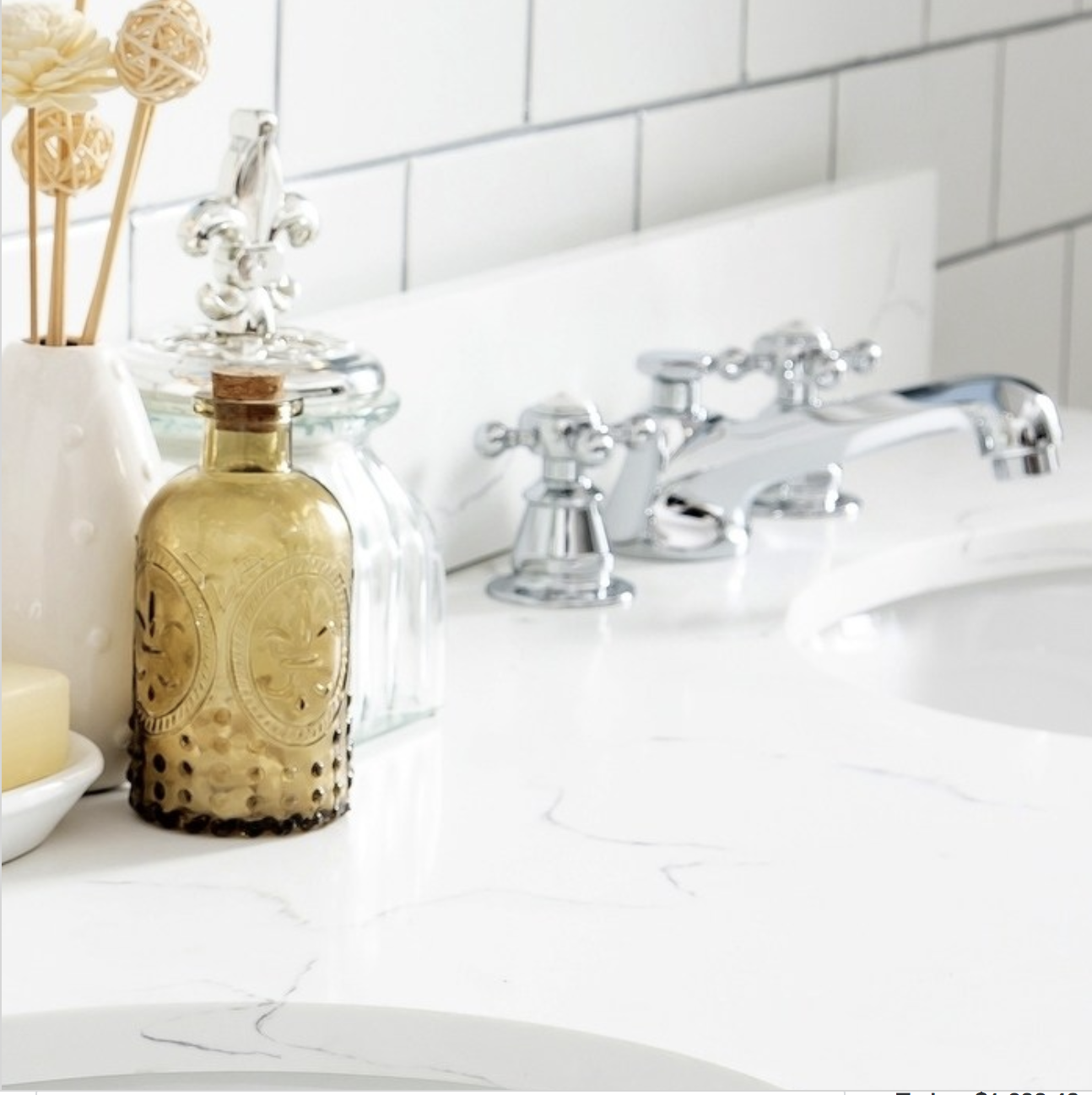 LAMPS PLUS
Last but not least was our sponsor Lamps Plus. I always knew they sold lighting, but I didn't realize they also sold bathroom vanities.
Their 47" ELIZABETH vanity, available for purchase by clicking here, is one of my favorites.
What do you think?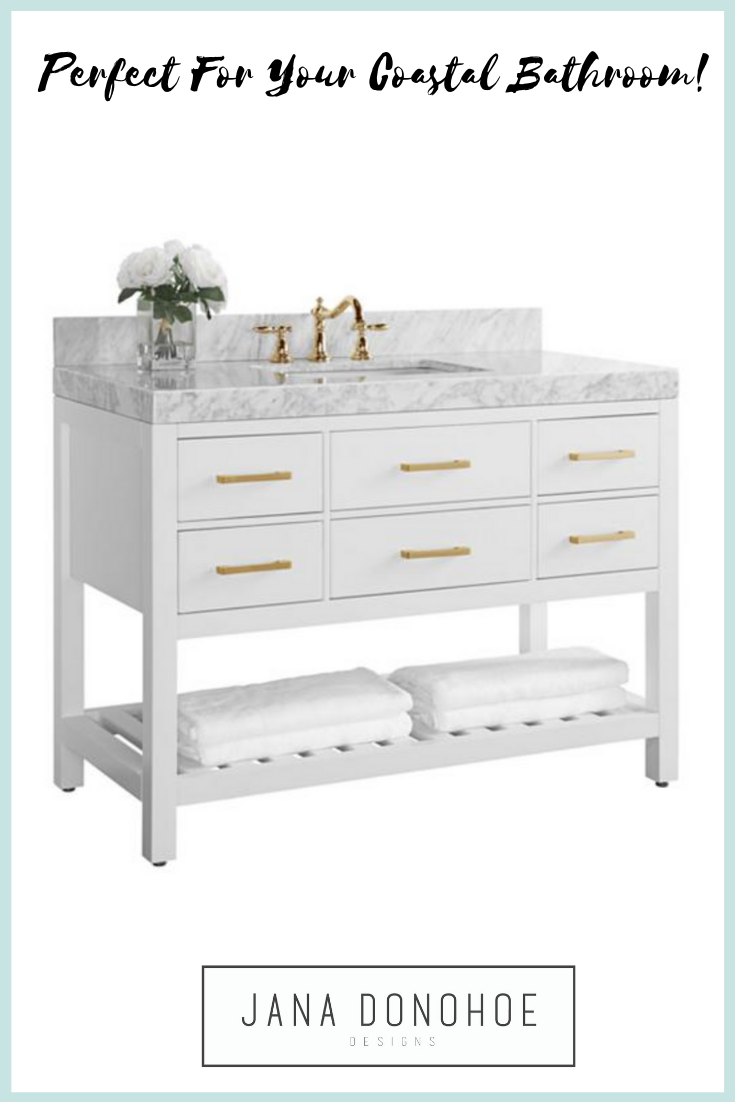 I'd like to say an additional special thank you to Veronika Eagleson, the CEO and founder of Modenus Media and Design Hounds, for inviting me to join you again on your #DesignHoundsKBIS tour of #KBIS2019!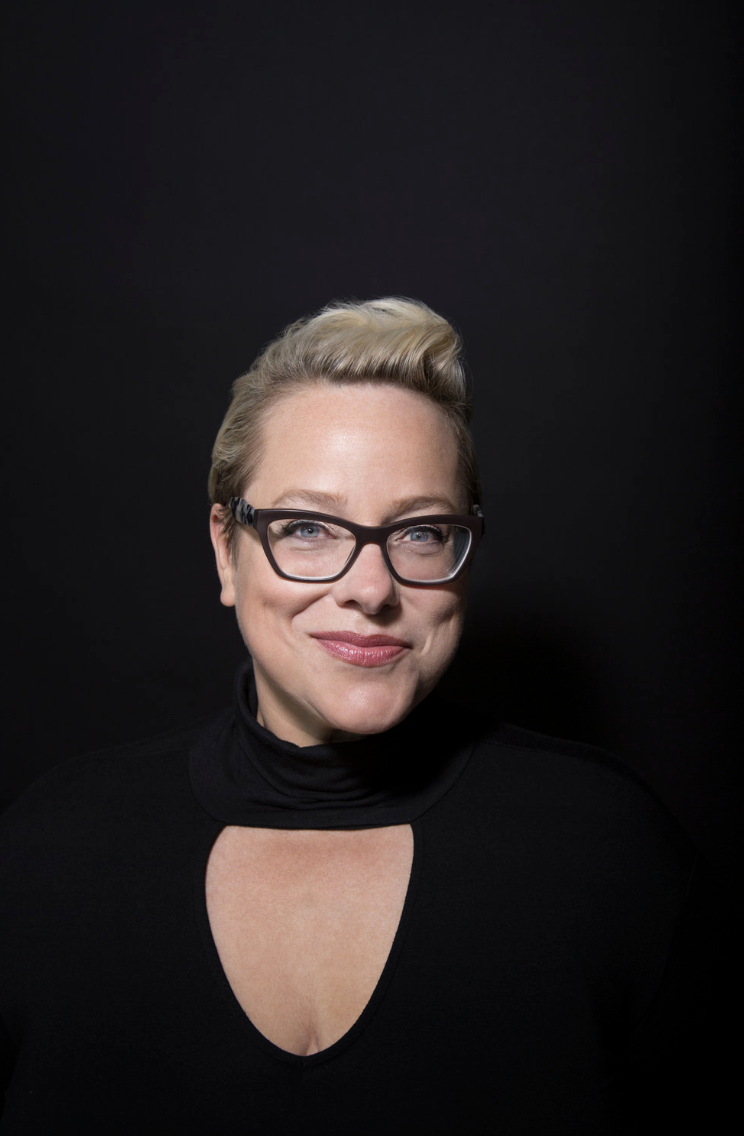 And lastly:
To my husband: thank you for being there for me when I'm gone and taking such good care of our children. I appreciate and love you.
To my clients: thank you all for cheering me on as I travel. And understanding these trips allow me to get the deeper education I need to make the most educated decisions I can make about what I'm specifying and recommending for your homes.
And to you, the readers of this blog out in the world at large.
Thank you for supporting all I do through your comments, texts and purchases!
I appreciate you more than you know, and I invite you to take the polls I've been posting on my Instagram Stories, where I'm asking for your opinions on all kinds of things relating to furniture and design.
Follow me on Instagram by clicking on this link and watch for my STORY polls, every day.
I am so fortunate to get to do what I love for great clients.
If I can help any of you reading this design your next kitchen, bathroom or powder room, I'd love to hear from you!
Please contact me by clicking here.
Thank you!
Jana Donohoe, ASID
www.janadonohoedesigns.com
Fayetteville, North Carolina
Instagram | Facebook | Pinterest | Twitter