Is this my first post for the fall '23 ORC? Yes it is. Do we only have 4 weeks left? Yes we do. Do I seriously need to get busy? Why yes, yes I do!
The good news is I started and I think I have a plan. Can plans change? Sure and they might, but here is where and what I am planning at the moment.
For the fall '23 One Room Challenge I have decided to finish my home office I started months ago as well as re-do my back entryway/mudroom.
Let's take a look at where I am starting.
Home Office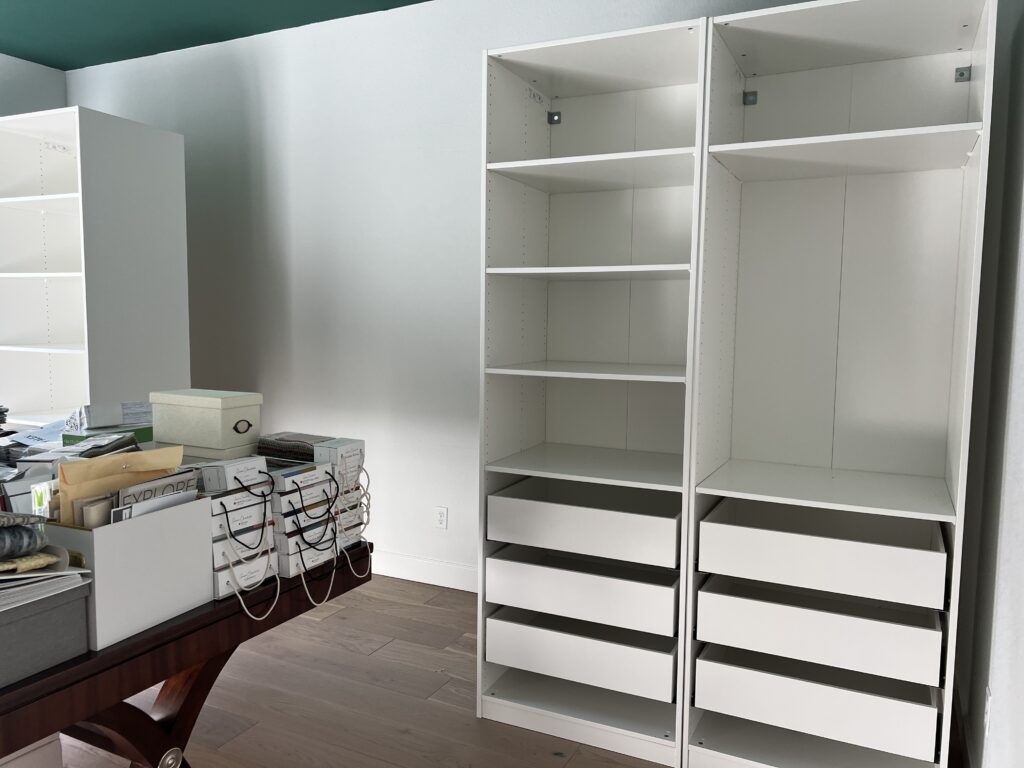 I bought these IKEA Pax closet cabinets months ago. While they have been great for storing all my design samples. I dislike seeing all my samples.
I needed some color and inspiration in my office so I painted the ceiling SW Raging Sea in August. My table in here came from my breakfast nook when I re-did it for the spring ORC. It's big and makes a great work table.
The Plan
Build-in the PAX cabinets to look custom
Buy and add custom trim to PAX doors
Create a soffit with custom paneling
Create a desk area
Wallpaper back of desk wall
Paint the rest of the space SW Pure White
Install new chandelier over work table
Install custom drapes on window
Hang pin boards for client concepts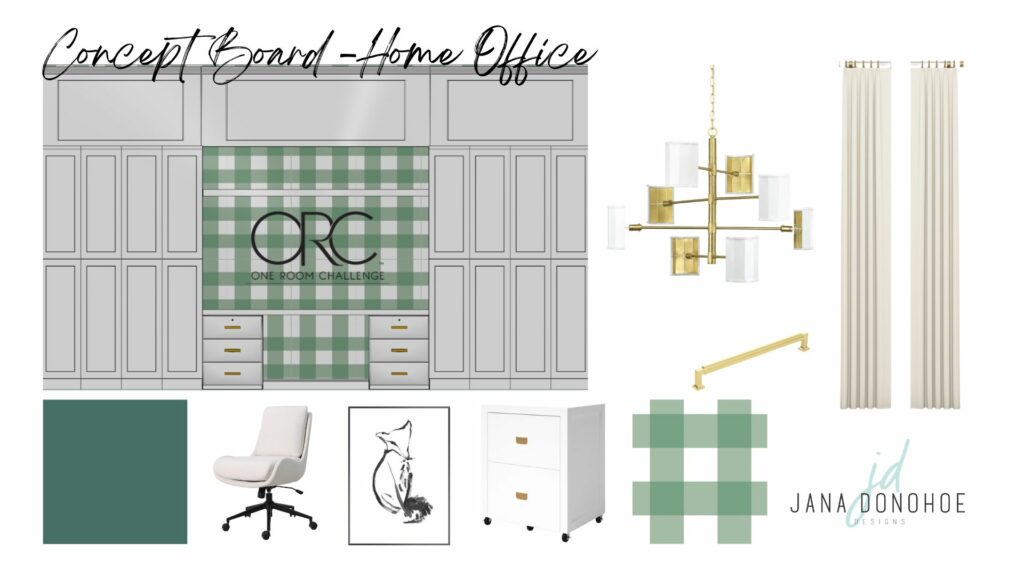 Back Entry/Mudroom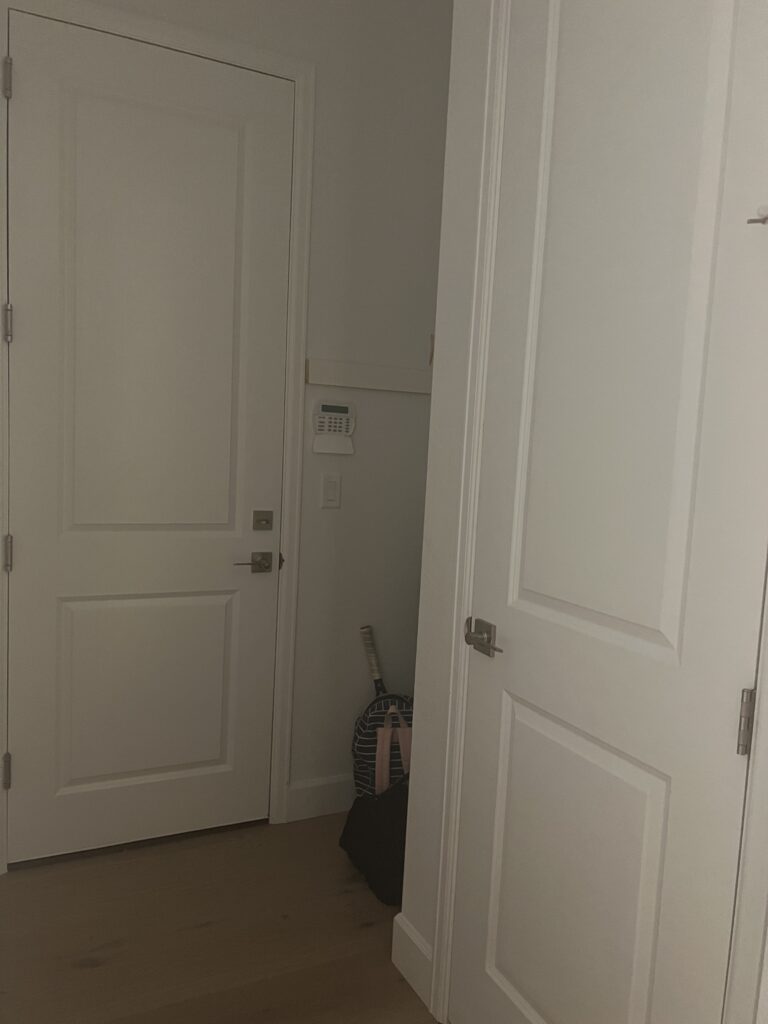 The Plan
Knock out closet – Check
Add cabinets for storage and bench seating
Panel walls and add additional hooks
Paint paneling and cabinets -Color TBD
Wallpaper above paneling
Wallpaper ceiling
Convert recessed light to a pendant light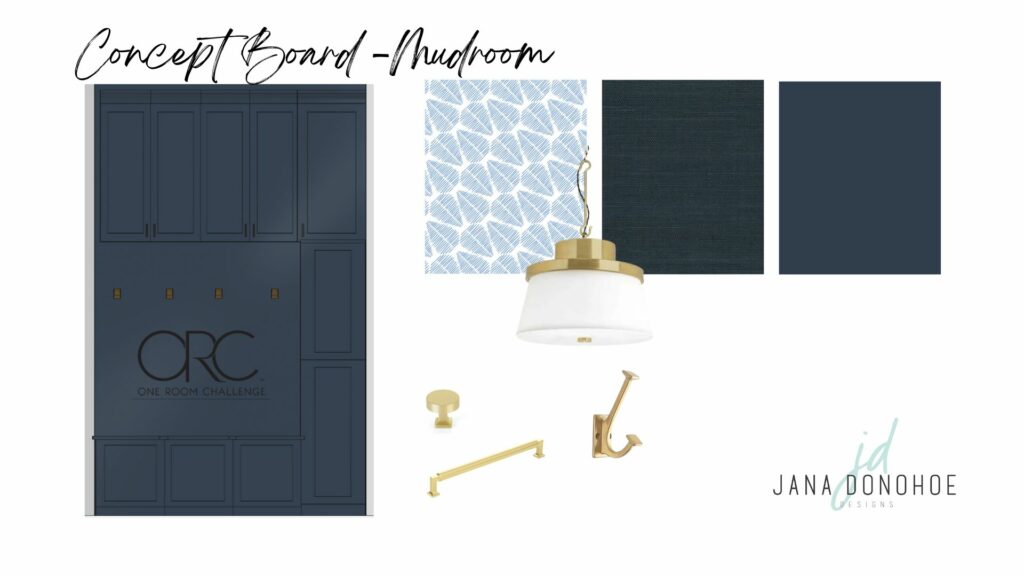 That's the plan as of today. I am still waiting to confirm my wallpaper samples. Hopefully it all works out and colors are what I think they will be.
I'll be sharing design ideas and plans as we continue on this makeover journey. You can check out my IG for some behind-the-scenes, thoughts, probably bloopers and blunders and more.
For more great design inspiration head over to the One Room Challenge to see what everyone else is doing.
Cheers,
Jana