Wahoo! We made it to week eight of the One Room Challenge™. Which means it's reveal day!!
I'm so excited to share the outcome with all of you. This might be one of my favorite makeovers yet.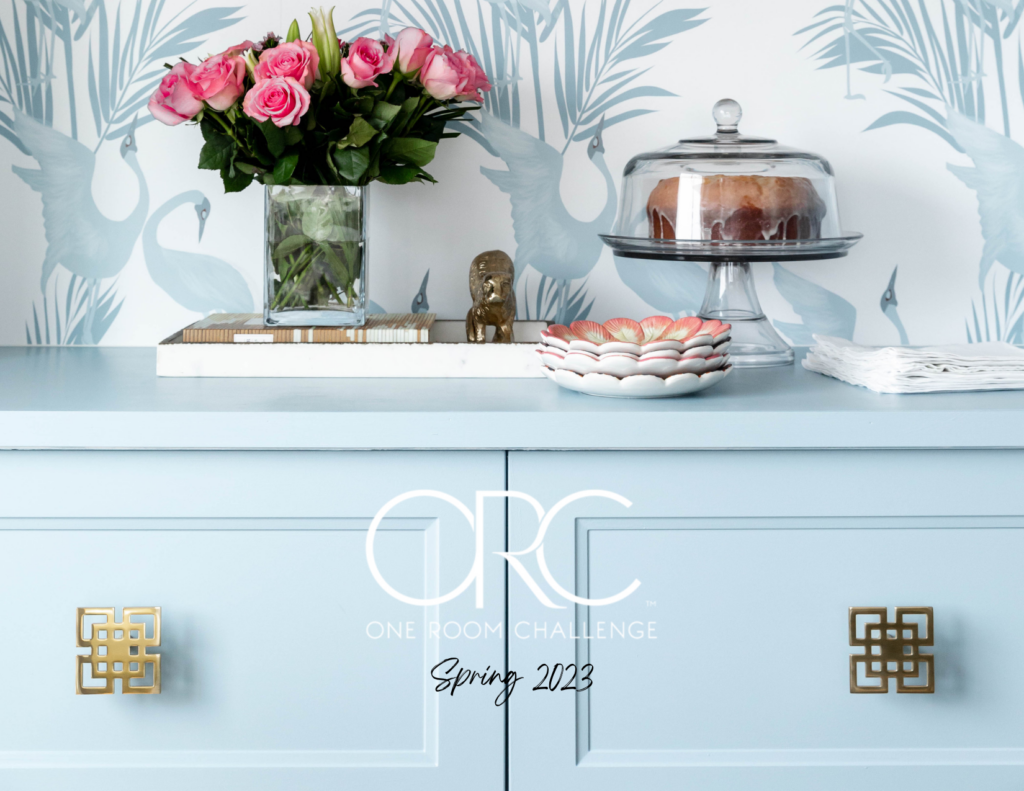 Before every good reveal we have to briefly recap and review where we started. My kitchen and breakfast nook were a builder basic white box that desperately needed some personality. So boring, am I right?!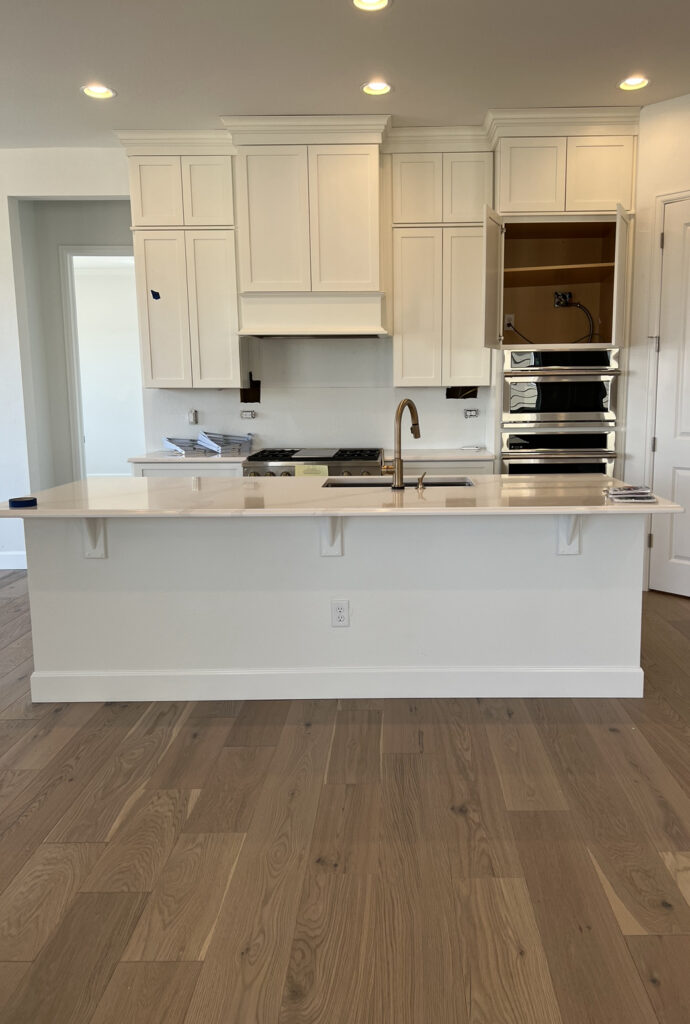 Don't get me started on that darn textured sheet rocked island or textured walls in general. I mean why is this a thing here? Has anyone ever looked at that and said, wow, that's one attractive island? Seriously builders STOP! Ok, sorry rant over!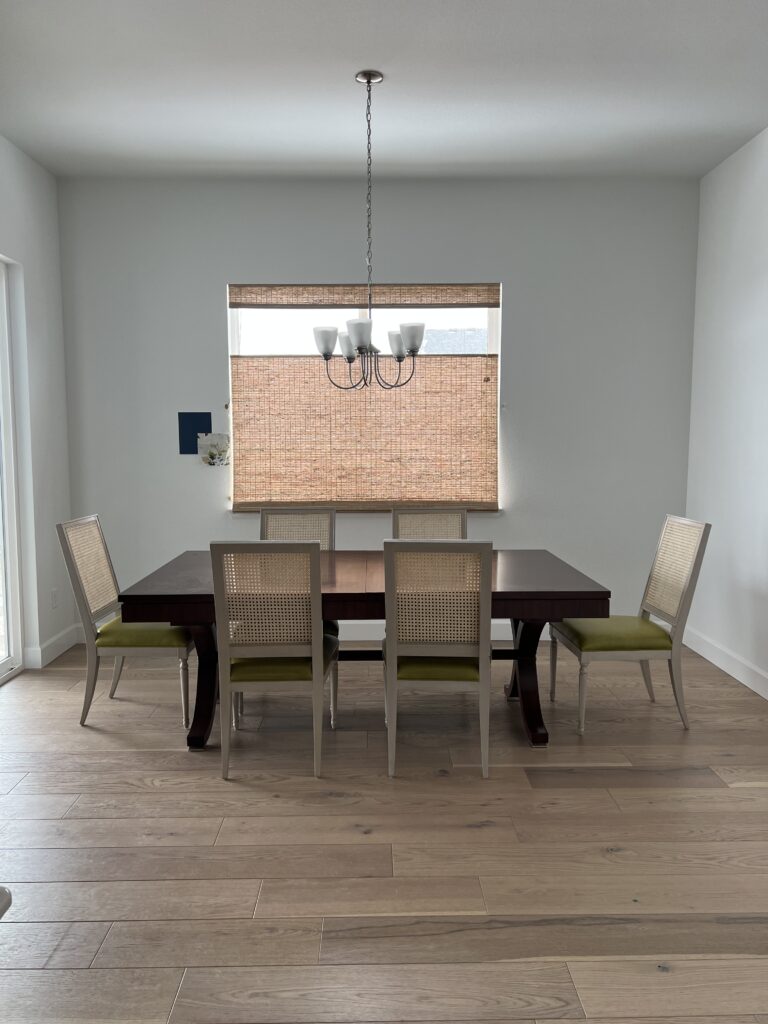 The breakfast nook was just plain, boring and white. Absolutely no personality at all.
It's finally starting to feel like home!!
Ok, here we go. My kitchen feels like a completely new space. I didn't do any major renovations in here. Meaning I didn't tear out anything. Let's recap what I did in my kitchen.
Built out and trimmed out kitchen island
Painted the kitchen island this stunning blue called Slate Blue by Benjamin Moore
Added a beautiful marble and brass tile backsplash
Added a stunning and classic linear chandelier over the island (Pallas Chandelier by Kichler)
Added brass knobs
Added swivel counter stools. (I was lucky to find these on marketplace for a steal)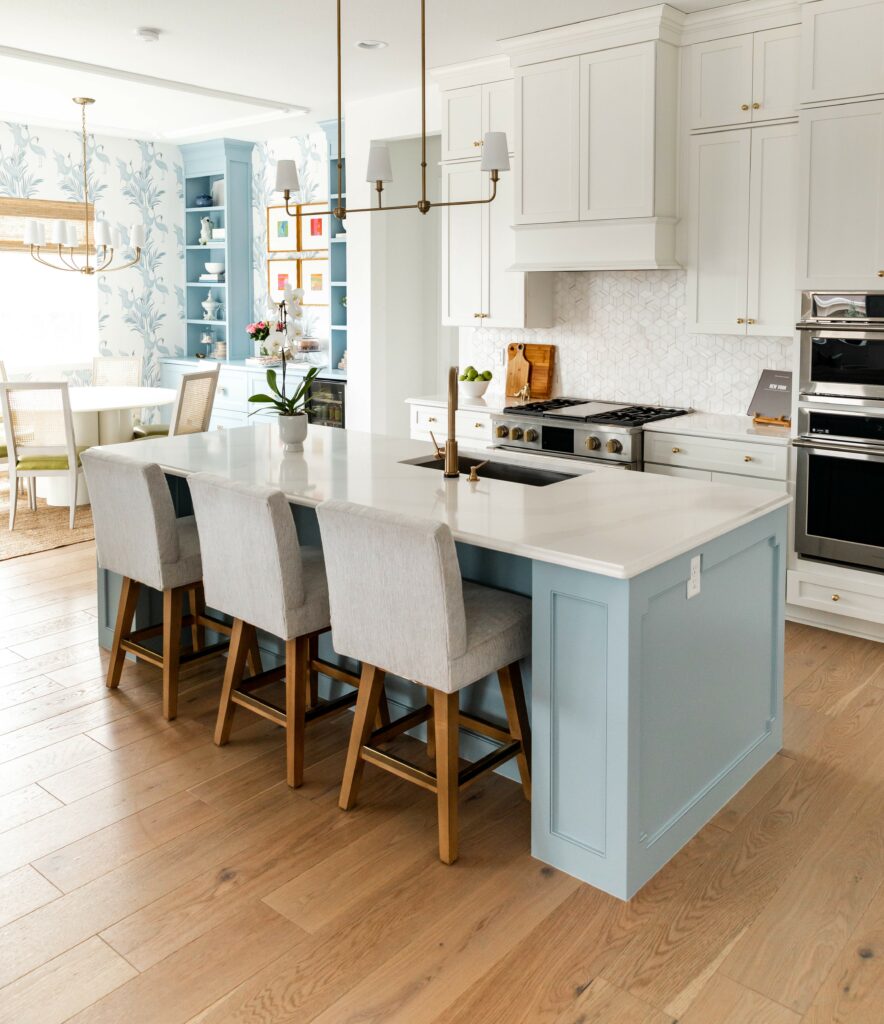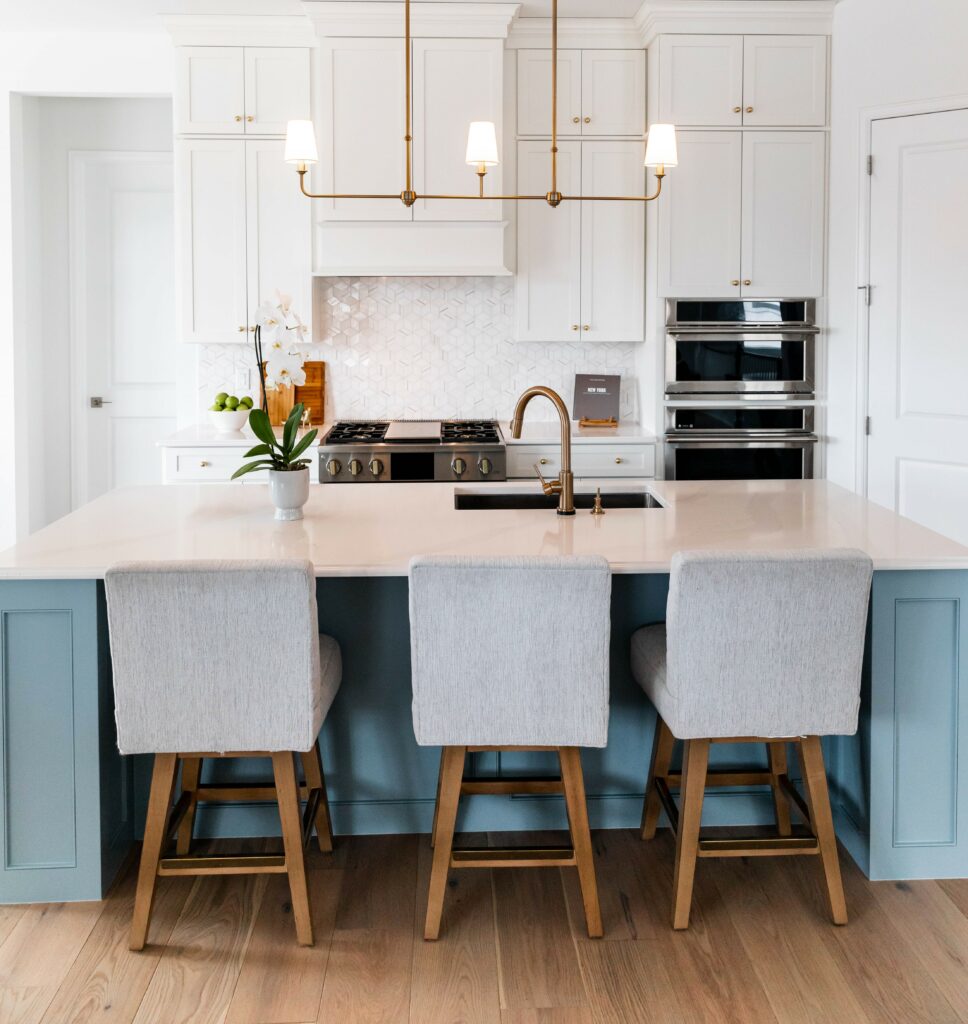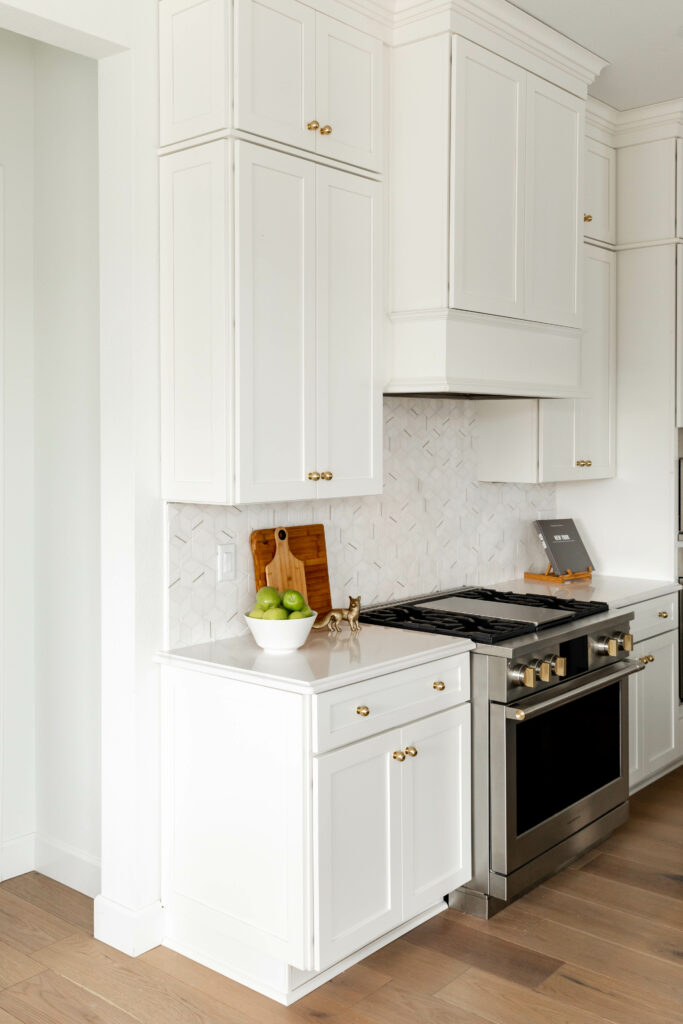 It just goes to show you that a few small changes in a space can have a huge impact.
Be still my heart!
I am so in love with how my breakfast nook turned out. It's so serene and cozy. I literally just want to sit in here all day. Let's recap what I did in my breakfast nook.
Added built-ins – Yes this was an IKEA hack – Can you tell?
Added this beautiful ceiling moulding detail (Ornamental moulding)
Changed out the chandelier (Adeena chandelier by Kichler)
Added this stunning wallpaper (Dancing Brolgas by Milton and King)
Swapped my old dining table for a much better fitting round table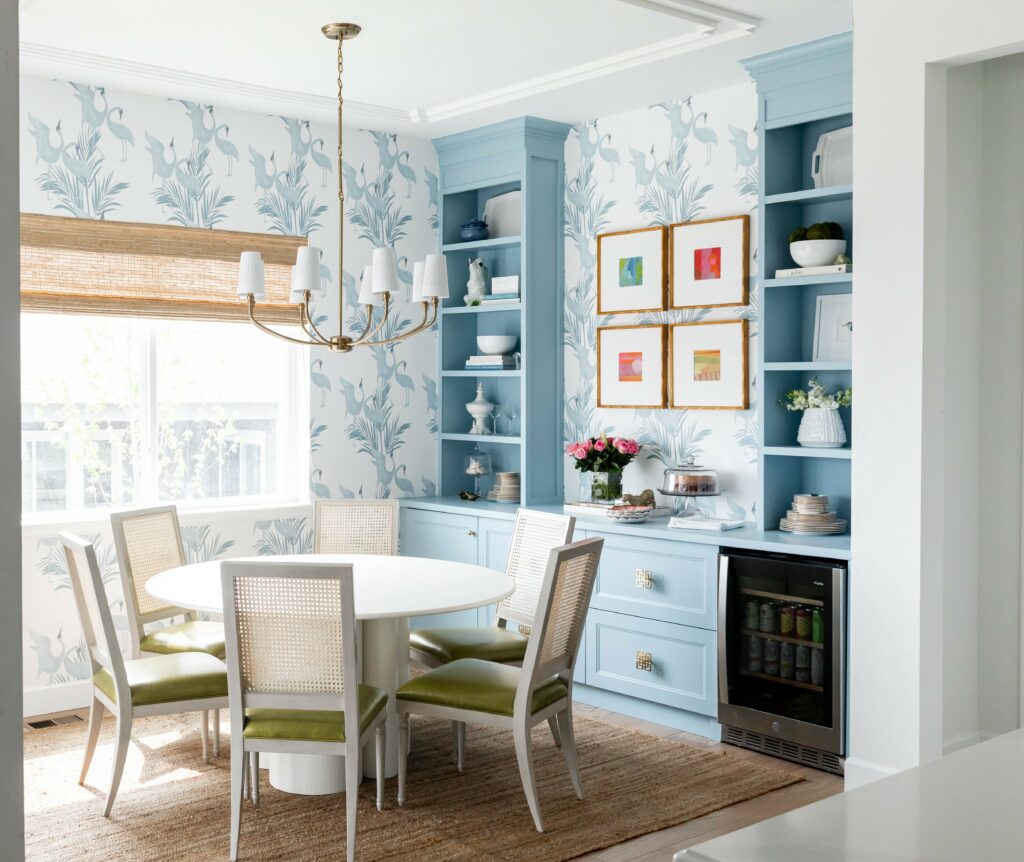 One of the biggest compliments I could ever get of this space came from my girls. "Our house is so cute now. I want to have all my friends over!" This my friends is what it's all about. I know I have succeeded when my design brings joy, happiness and people together!!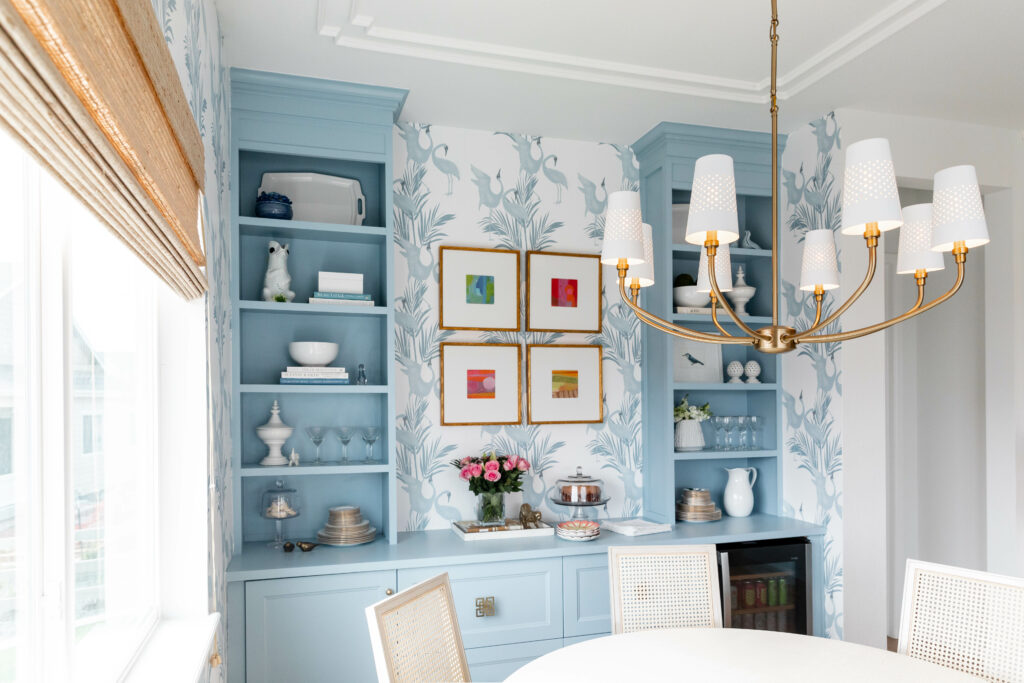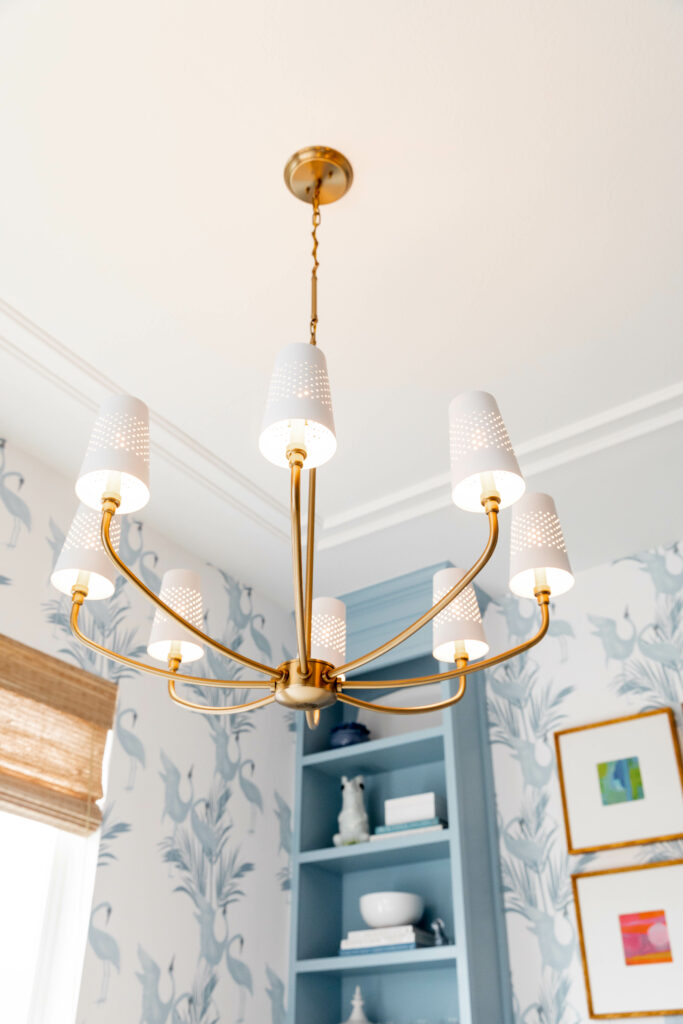 In true classic form, which you will often see in my design work is the use of rhythm and repetition through the recurring use of colors, lines and shapes. I repeated the same pattern in the ceiling molding, and the side of the island cabinetry. As well as with my artwork and the drawers below.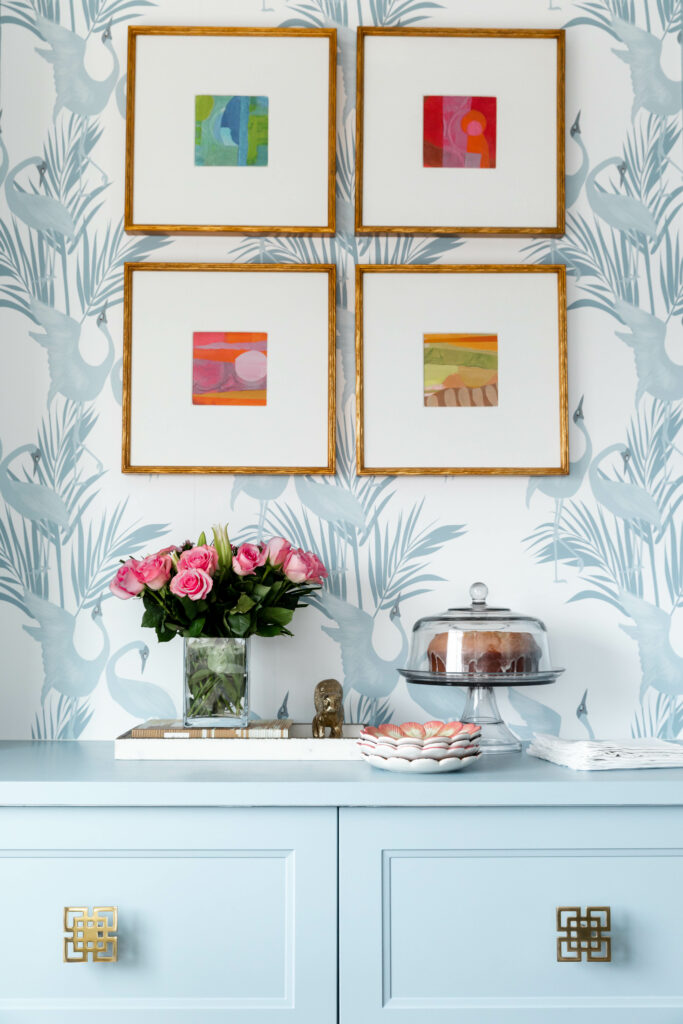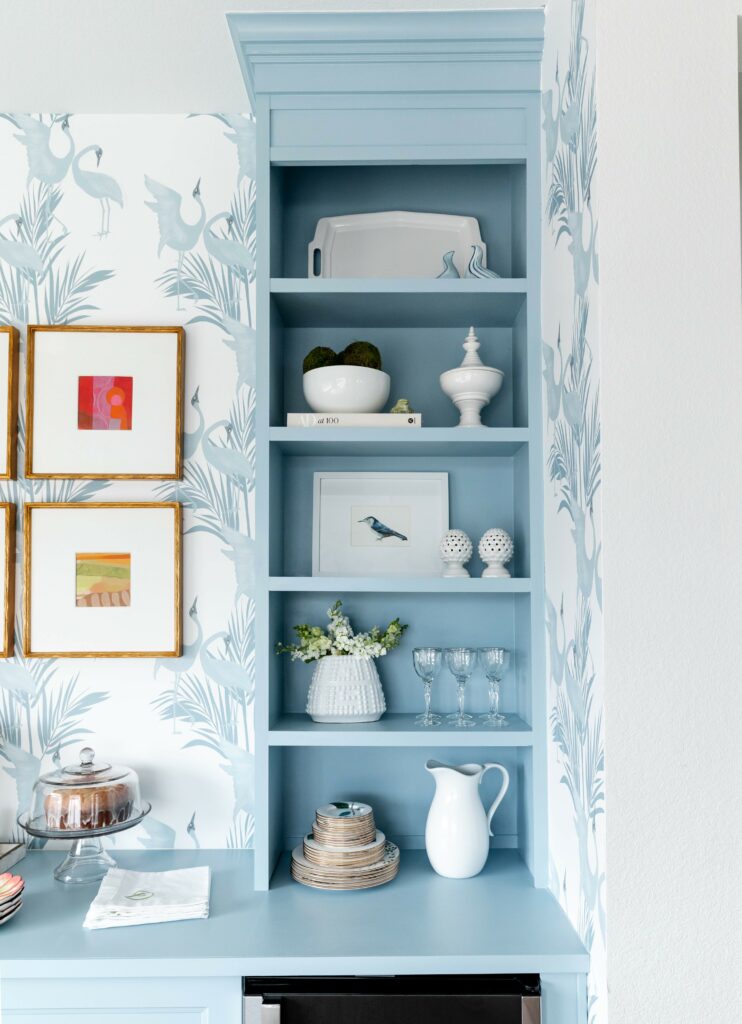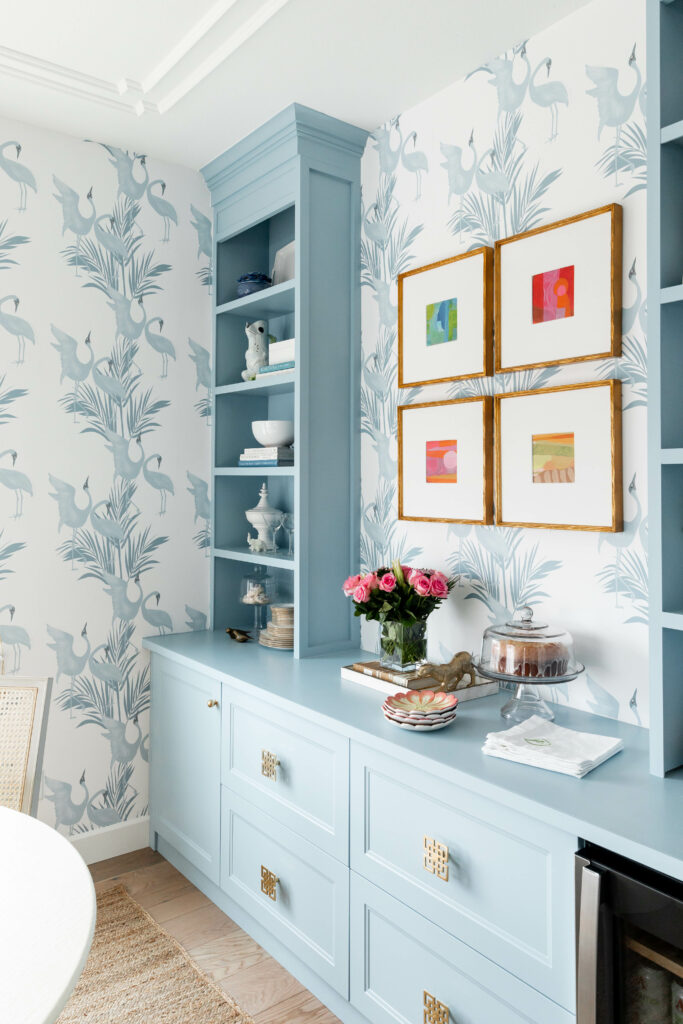 My living area, kitchen and breakfast nook are all one big space. When you get these big open spaces sometimes the ceilings can become overwhelming. It's important to break up and define spaces. I really wanted to add some architectural interest which sometimes these new house really lack.
A very easy way to do that is with applied moulding. It's an inexpensive way to really add some interest to a space. Here you can see I added the ceiling moulding twice to really give it some depth.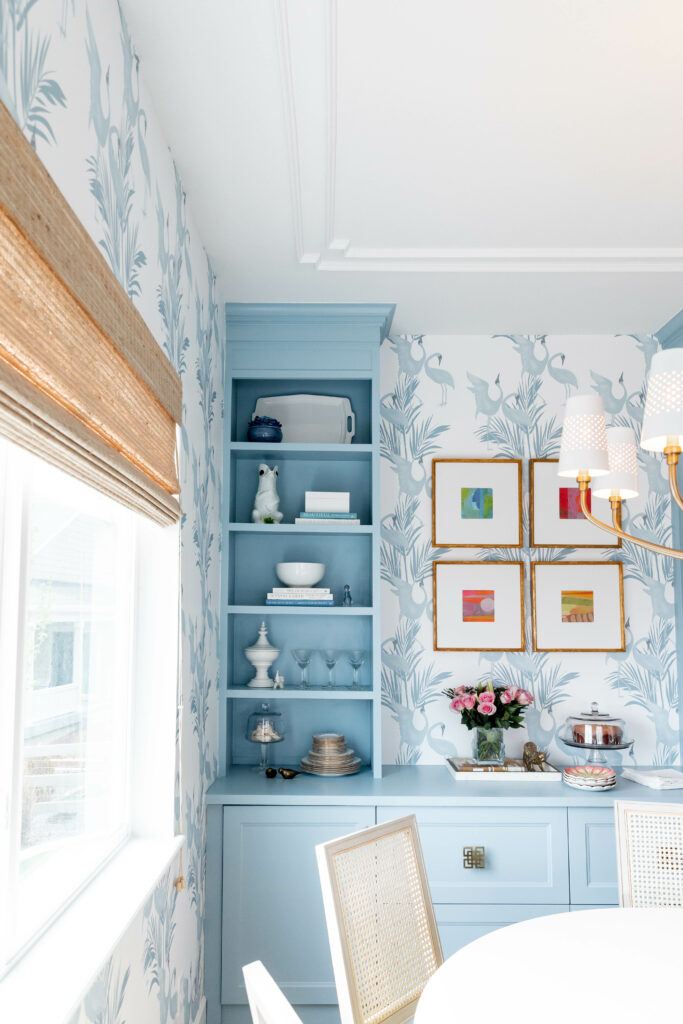 That's a wrap on another One Room Challenge. I hope everyone enjoys your Memorial Day weekend. Let me know in the comments what your favorite part or design element is. I'd love your feedback.
As always you can check out my IG for behind-the-scenes, design thoughts, and product reviews. I'll be talking more details and budget on this makeover.
Cheers,
Jana
A big THANK YOU to my sponsors!
Ceiling Moulding- Ornamental moulding
All paint supplies- Handy Paint products
---