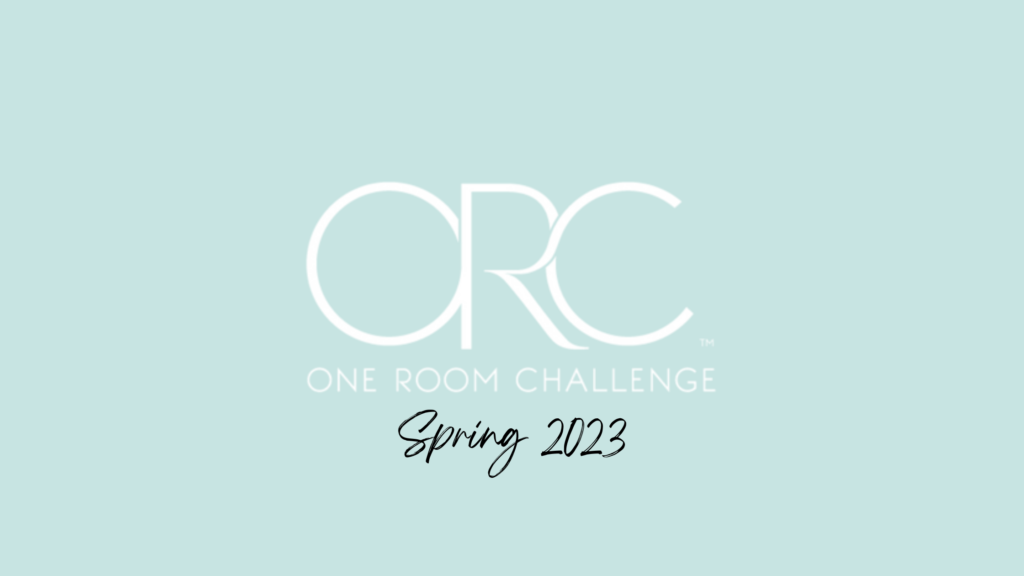 Need Personality ASAP
I'm back! Back for another round of the One Room Challenge. I've got plenty of spaces in our new house that need some work but this time I am excited to be working on my kitchen and breakfast nook. I'm not getting all crazy this time just adding some much needed personality to the spaces. Plans and details are still getting worked out. Up until last week, I was convinced I was doing my hallway/foyer but switched gears…sorry hallway, I will get to you eventually!
Let's take a look at the kitchen before picture and talk about what needs to be done.
(This was taken right before we moved in.)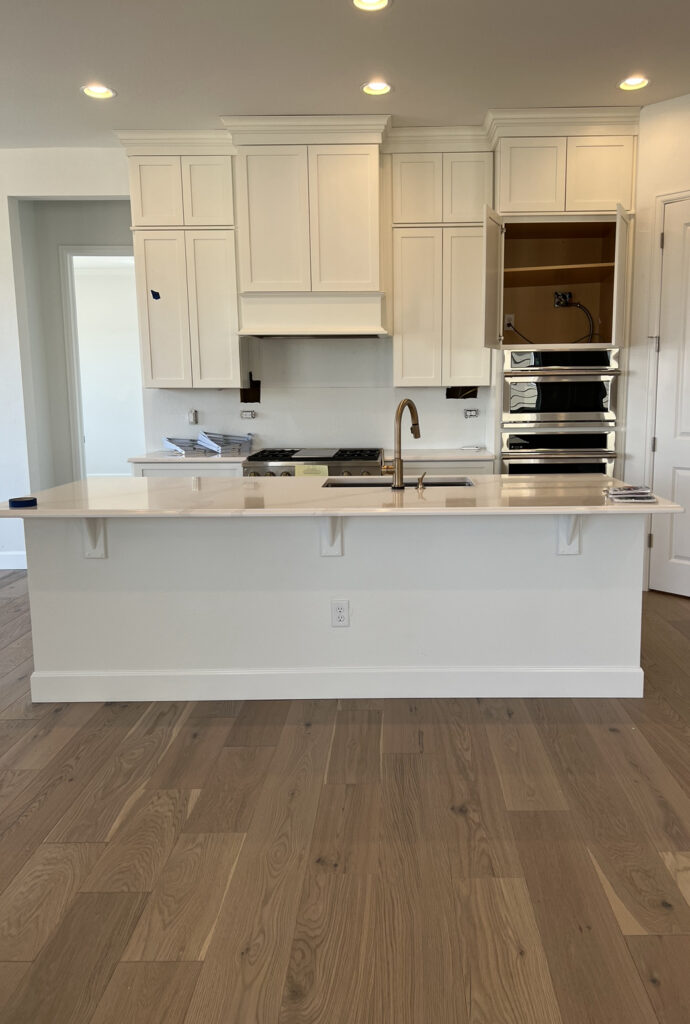 Other then the holes in the backsplash it pretty much looks the same. I even still have the blue tape on the cabinet. lol. The builders were suppose to change this door out months ago!!
Here's what I'll be working on in the kitchen over the next 8 weeks:
Tile Backsplash
Lights over island
Trim out and paint island
Hardware for cabinets
Barstools
I desperately want to rip out that corner pantry but I am going to contain my design brain and energy for other things I want to get done more.
Did I miss anything?
I knew when we moved into this house that the island was going to get an overhaul. I have been dreaming of doing powder blue cabinets for years now! So excited to finally make it happen!
Let's look at some beautiful inspo to get this kitchen party started. Look at this beautiful color and kitchen!! Now mine will never look this good because…well I didn't design it. Ha! I simply don't have the beautiful symmetry like this one. Don't worry…I'll still make it as beautiful as it can be.
And now my breakfast nook.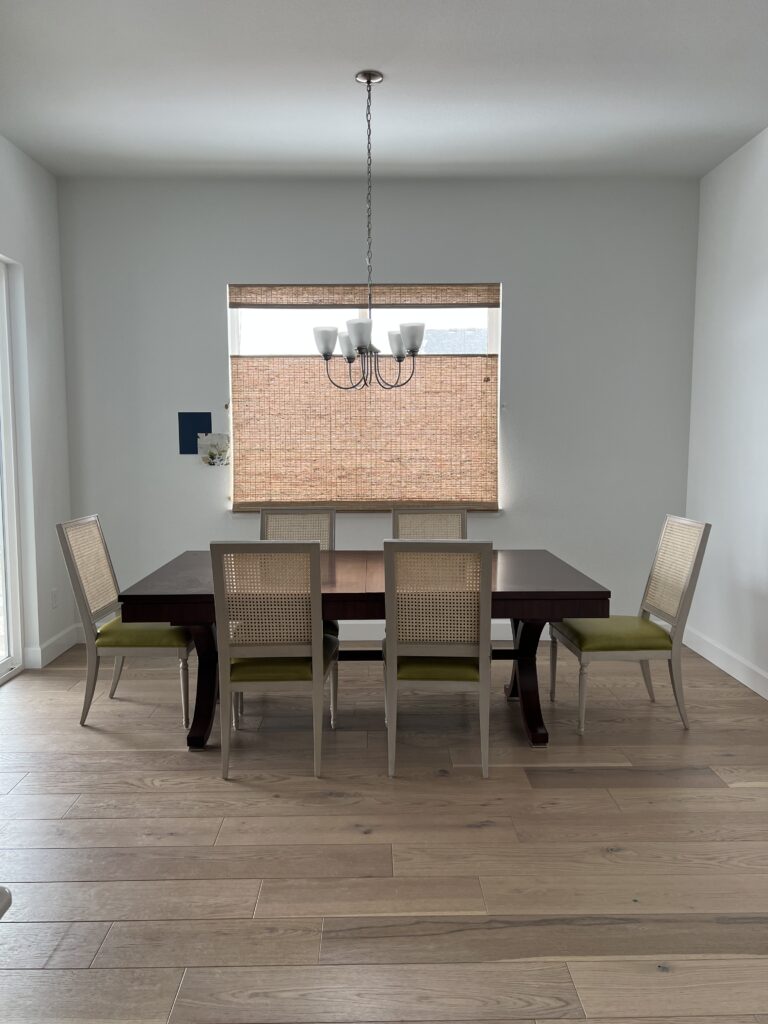 This is what it currently looks like….boring. 🙂
Here is what I will be working on in this space over the next 8 weeks.
Wall treatment – Either molding or wallpaper or both
Ceiling detail
Draperies
Rug (undecided)
New chandelier
Built-ins?
Smaller dining table?
The breakfast nook I am still working on a complete design plan. I should have this mostly figured out by next week. However, if I have learned anything from my past ORC's, it is that plans change or evolve.
Some inspo for my breakfast nook. I'm digging the round table and I already have some pretty great green chairs!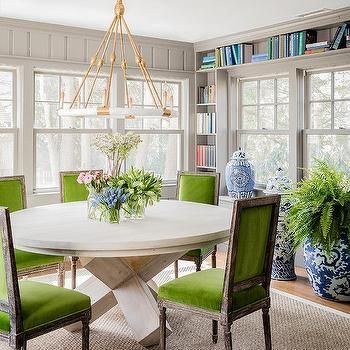 That's it for now. Until next week friends.
I'll be sharing my design ideas and plans as we continue on this journey. You can check out my IG for some behind-the-scenes sneak peeks, thoughts, probably bloopers and more.
There is always some great design inspiration happening over at One Room Challenge be sure to check it out!
Cheers,
Jana