Wow! Is it really week 5 already? (Insert panic tone) The good news is the ORC is now 8 weeks instead of the 6 it once was….thank goodness. I really need those extra 2 weeks. I know some participants are killing it, and they took on a whole lot. Not me this time around. Slow and steady seems to be my pace these days.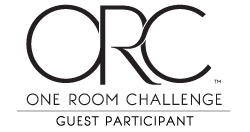 I was at High Point Furniture market last week so essentially lost an entire week. But I do have some good news to share. We have SMOOTH walls. THIS! This is how is should be. Smooth walls for the win.
Here is the bathroom all skim coated and ready to be sanded down smooth. This was a 2 day process. One day to completely cover the walls with mud, allowing time to dry and one day to sand and smooth it all out.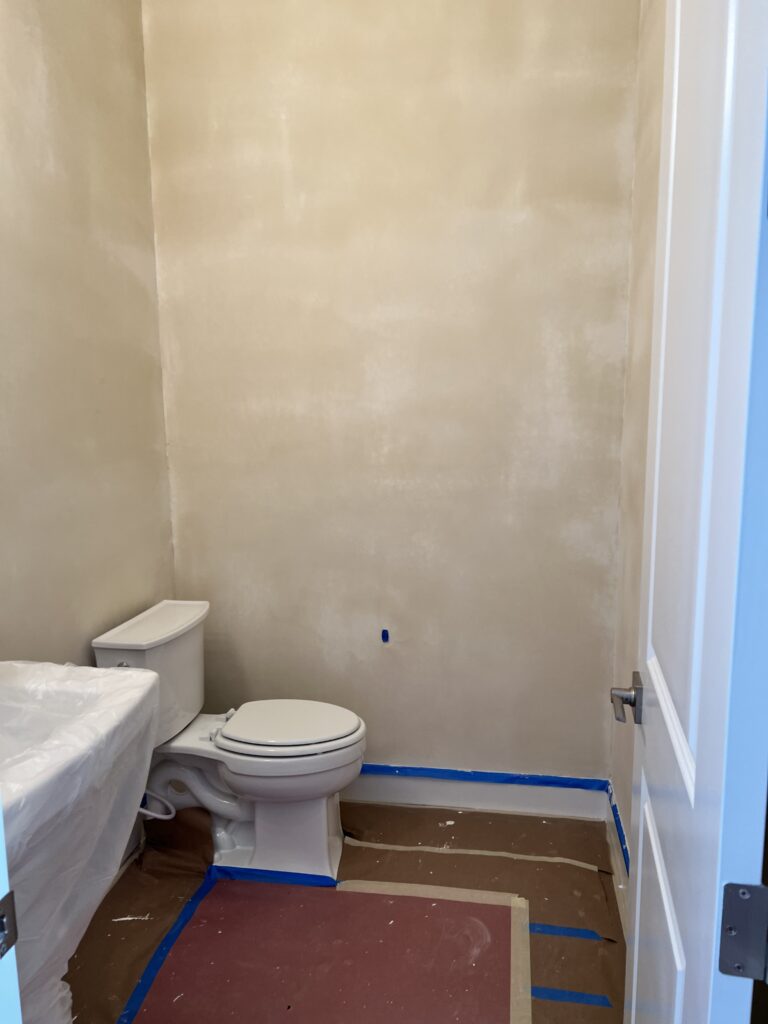 Today was primer day! 2 coats of primer and a lot of detailing around the toilet area. Anyone else hate painting around the toilet? I finally found a mini roller that fit behind the crack that worked pretty good. Tomorrow I will add another clear coat primer. This primer helps specifically for wallpaper installation. Then on to the fun stuff. I can't wait to paint the ceiling Obi Lilac by Sherwin Williams. Did you see my board from last week? Check it out here.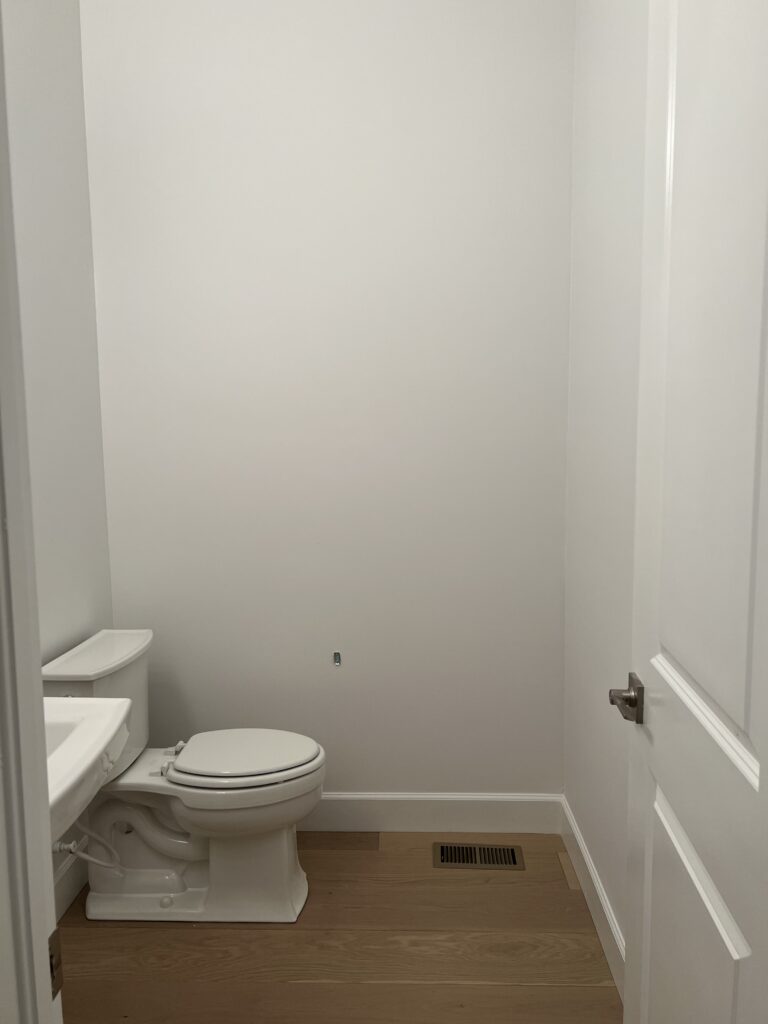 Next on the agenda is figuring out some molding details. I plan on adding a chair rail and some applied molding to give the space some architectural detail. As soon as I have that figured out I will show you my plan.
It's a short update this week but stay tuned! A lot is about to happen in the next 2 weeks.
Be sure to follow along on my IG stories for all the behind-the-scenes sneak peeks.
Cheers,
Jana