Hello Again! Welcome to week 5 of the ORC. I made a tiny bit of progress this week. Some progress is better than none, right!
I have to be honest I'm really struggling with finding a good chunk of time to dedicate to getting these rooms done. Between work, work travel and never ending shuffling of kids around. It's been extra tough this go around. I'll figure it out though…I always do!
I made a little bit of progress this week. Let's recap.
Mudroom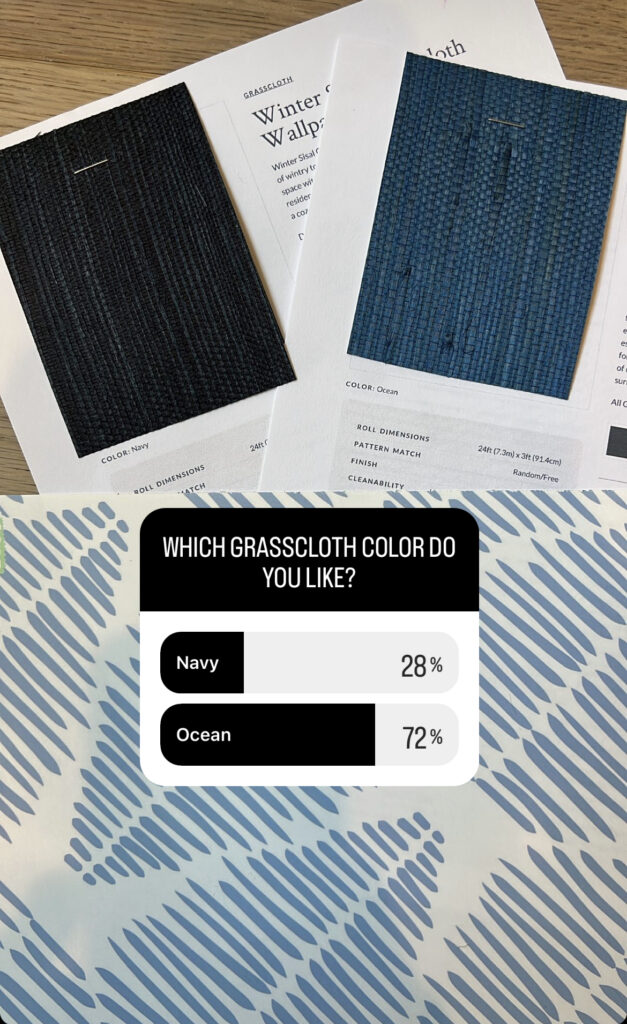 I received my samples of wallpaper from Milton & King and have made my final decision. I did an IG poll to see what y'all thought of the grasscloth colors. Most of the votes went to ocean. I was really on the fence with these two. Both would work well in my house but I have decided to go with colorway ocean! I think the vibrancy will really liven up the mudroom.
I received most of my cabinets this week with exception of one missing. A replacement is supposed to be arriving later this week. I have a few more to assemble, then will be ready to install. I still need to match a paint color to the grasscloth ocean. I'm thinking SW Regatta – TBD.
Home Office
My side kick Ollie!! He's not much of a worker but he's cute and likes to sneak in kisses every now and then. I'll keep him around. 🙂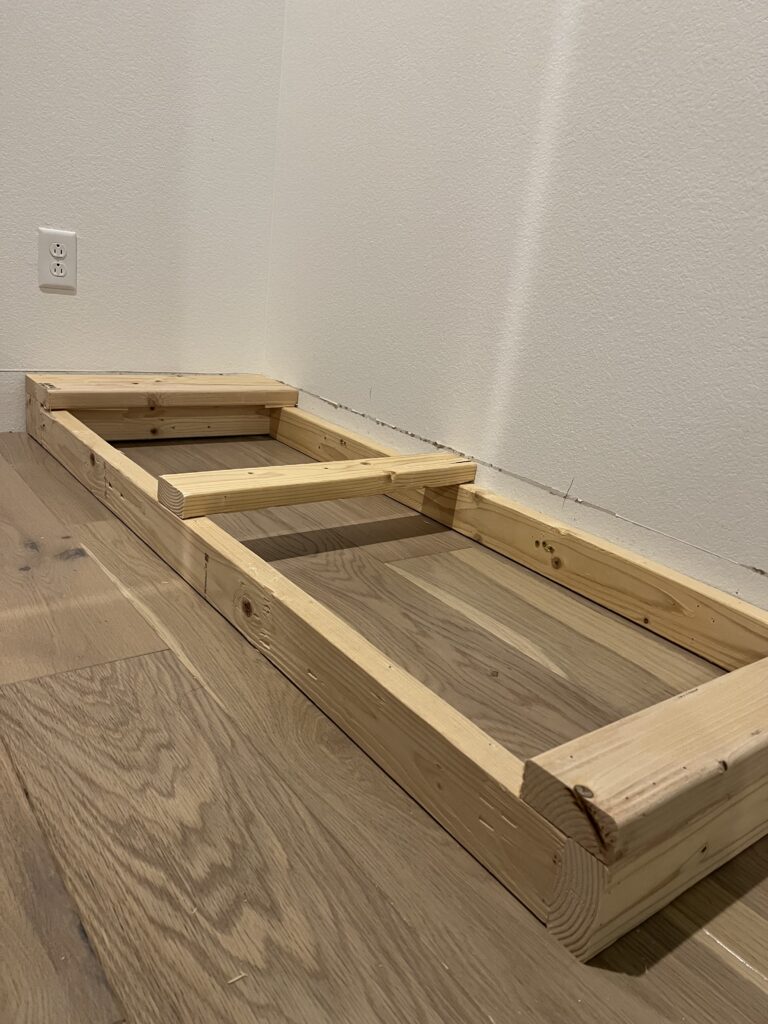 I finally got to my office. The first task was pulling out all the baseboards so I could install this platform for the cabinets to sit up on. I have 5 1/4″ baseboard so had to build up a little more to allow for the baseboard to run across and clearance for the custom doors. I added a few extra 2x4s on the end because my walls are really not square. Then I added MDF to the top to make a platform.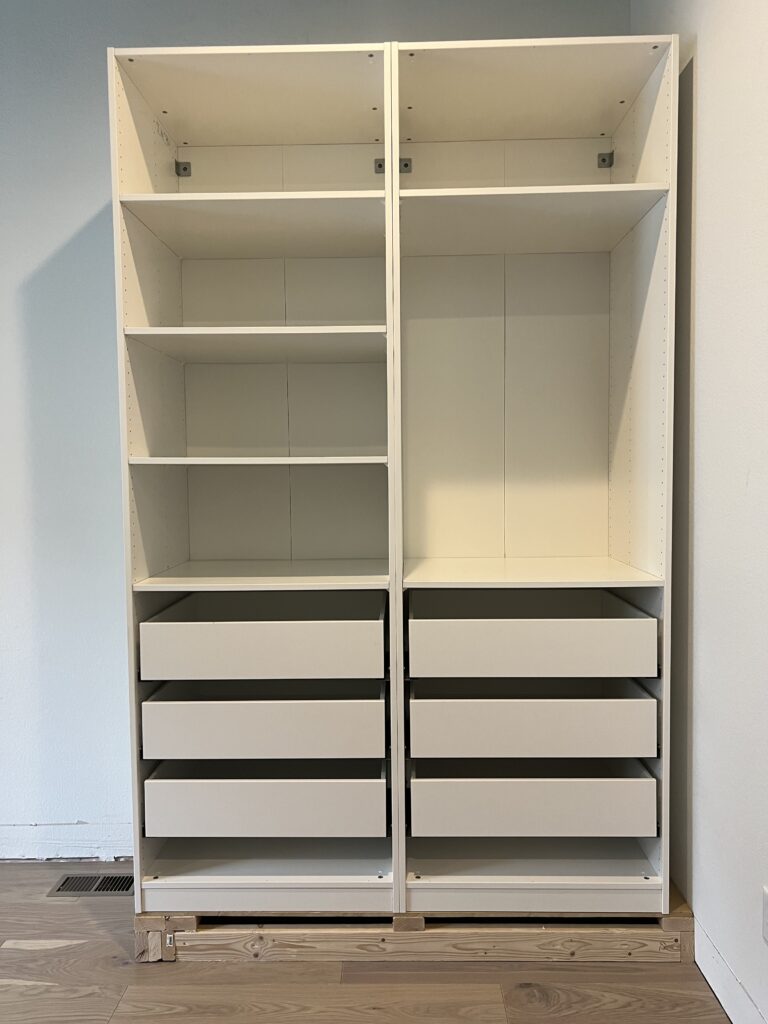 This week I am working on building out the soffit, adding molding and priming and painting if I can. For the mudroom. I'd love to get the cabinet frames installed at least. That's it for this week. Hopefully I will have more to report back on next week.
---
As always you can check out my IG for some behind-the-scenes sneak peeks, design thoughts, products coming in and other fun stuff.
There is always great design inspiration happening over at One Room Challenge be sure to check it out!
Cheers,
Jana